51 Best Law Firm Logos (With Best Practices…)
If you think logos are only for retail and manufacturing brands, you couldn't be further from the truth. The competition in the law firm industry is just as fierce.
To compete, you don't only need a stellar reputation as a lawyer. You need a robust brand that starts with a visual identity that reflects your values and speaks to potential clients. That's why having a logo design for your law firm's website and other platforms is important.
We've curated a list of 51 law firm logo designs you can get inspiration from. We'll also share with you nine tips you should follow, whether you're designing yours with a law firm logo maker or seeking the services of a professional graphic designer.
This global law firm, renowned for its extensive expertise, uses a bold and professional legal logo design.
Here is a clean and elegant logo for a prestigious firm specializing in corporate law and litigation.
This leading international law firm uses a sophisticated and modern logo.
This distinctive logo with strong law firm logo colors reflects a renowned firm specializing in complex cross-border transactions and dispute resolution.
This logo shows the law firm's name in stylish and dynamic letters, representing a top-tier global firm recognized for excellence in banking and finance law.
This logo stands for versatility and represents a global law firm providing comprehensive legal services across various industries.
This legal logo design is sleek and contemporary and symbolizes a prominent firm renowned for its international arbitration and litigation capabilities.
This impactful logo with simple law firm logo colors represents a powerhouse firm known for its corporate and private equity expertise.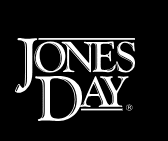 This classic and professional legal logo design reflects a global firm recognized for its extensive litigation and transactional capabilities.
This law firm's name is shown in distinctive and refined font. The law firm logo best embodies Hogan Lovells values as a company specializing in corporate, finance, and public law.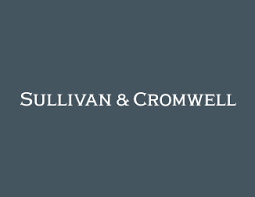 This timeless and sophisticated legal logo design represents a prestigious firm renowned for its corporate and financial services expertise.
This strong and elegant law firm logo stands for stability, a core value of the firm renowned for its comprehensive legal services across various industries.
This clean and professional logo symbolizes a global firm recognized for excellence in corporate and finance law.
This modern and distinctive logo represents a prominent firm providing various legal services to multinational corporations.
This logo with law firm logo colors that stand out represents a firm renowned for corporate restructuring and litigation.
Known for catering to corporate and capital markets, Davis Polk's own law firm logo uses a minimalistic and sophisticated design.
Here is a bold and memorable logo of a prestigious firm renowned for M&A and private equity transactions.
This strong and professional logo represents a global firm known for intellectual property, litigation, and regulatory expertise.
This contemporary and versatile logo symbolizes a prominent firm providing comprehensive legal services to a diverse clientele.
The law firm logo colors here are simple and elegant, making the logo of the top-tier firm known for its international focus and cross-border transactions expertise stand out.
This company's own law firm logo is refined and embodies the values of a prestigious firm recognized for excellence in corporate law and litigation.
The law firm's name is made more striking with the strong font and colors used in this legal logo design. Covington is a firm known for regulatory and public policy expertise.
This dynamic and contemporary logo reflects a global firm specializing in technology, finance, and intellectual property law.
This clean and sophisticated logo represents a renowned firm known for mastery of private equity, finance, and litigation.
This strong and elegant logo embodies a firm recognized for its exceptional corporate, financial, and real estate practices.
Blakes' own law firm logo design reflects a contemporary and sophisticated style that is straightforward but instantly recognizable on all of its marketing collateral.
This bizarre law firm logo uses lowercase letters and various colors.
28. Clarke & Friedman
The distinctive image in this logo is what captures your attention. It maintains modernity while being tidy and professional.
Here's another straightforward but effective logo. The imagery is recognizable across all platforms and effectively conveys the message.

The colored lines sandwiched between the words of the law firm's name boost this contemporary, all-caps logo that uses traditional typography and blends classic and modern features.
The unique glyph used to represent Osborne Clarke gives this design panache. It works well as a stand-alone component for marketing materials.
It is friendly and contemporary, which helps prospective clients feel more at ease.
The gold color in Russell's own law firm logo elevates the classic appearance of the modern graphic layered atop the text.
The dichotomy created by the serif glyph's contrast with the sans serif typeface gives the firm's brand a modern, current sense.
This logo combines a traditional serif font with an effective standalone custom glyph.
The unique glyph in two tones is beautiful on its own. They work well together when used with sans serif type to represent the company's own law firm logo.
This law logo is a great classic and exudes professionalism. Although a touch dated, the unique glyph improves the traditional uppercase corporate name in a standard font.
Law firm logos don't have to be stuffy due to this witty combination of a contemporary font and a hot pink bespoke glyph.
39. Walter & Wronski
A legible typeface and a custom glyph work well for this firm's branding. These components are of the highest quality, both together and separately.
40. Wint Law Firm
The dove's custom drawing is gorgeous. This legal logo design is top-notch with its custom font.
This law firm logo stands for simplicity, with its minimalist, sans-serif fonts.
This logo features a contemporary and sophisticated design that reflects the firm's professional reputation and commitment to excellence.
The symbol truly stands out in this composition thanks to the intriguing shapes and vibrant law firm logo colors.
Lehmann Law's logo showcases a modern, minimalist design that exudes professionalism and conveys its commitment to providing legal solutions.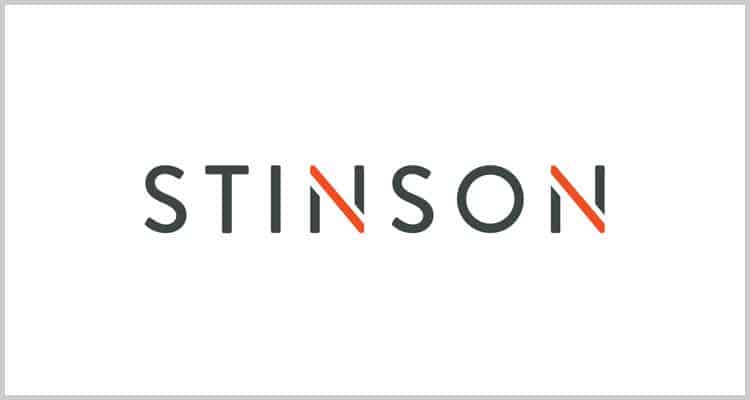 Stinson's law firm logo stands for modernity, with its edgy and clean design.
Restis Law Firm's logo features a bold and distinctive design that reflects its expertise and dedication to delivering exceptional legal solutions.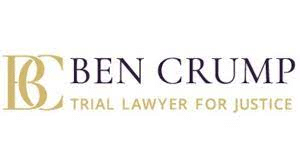 The serif and sans serif fonts strengthen the Ben Crump Law brand. Every touchpoint with the glyph (symbol) makes the firm's brand instantly recognizable.
The italicized serif typeface and distinctive logo produce a posh brand identity for Hamra Law Group.
The sans serif typeface works well with the glyph's straightforward geometrical shapes.
The firm uses a bespoke glyph that complements the typeface's simple design components and font.
Donato Law's glyph, which has a straightforward form but is distinctive, may scale across numerous brand elements.
Law Firm Logo Design Tips to Follow
There are veterans such as Julie Rendelman, a lawyer at the Law Offices of Julie Rendelman, and Mike C.L. Schmidt, an attorney at Schmidt and Clark law firm, who can quickly get clients because of their vast legal experience. But having a consistent visual identity for your firm can help.
Now it doesn't matter if you're creating your own law firm logo using a law firm logo maker or with the assistance of a professional graphic designer. Before creating your law firm logo design, here are a few guidelines.
Reflecting Professionalism and Trustworthiness
The logo design element that helps reflect your values is color. According to color theory, colors have meaning. Green isn't just the color of grass — it means growth.
Colors also influence emotions. Some uplift our moods, and others have a more calming effect.
For example, orange represents enthusiasm, red evokes passion, gray signifies balance, and blue exudes professionalism, stability, and security.
Make sure your logo is visible so people will associate your firm with professionalism and trustworthiness in the first place. Use SEO strategies to make your web pages with logos visible.
Search competitor keywords to uncover actionable insights to inform your content marketing strategy and improve page rankings. Include your logo in official documents and social media profiles, too.
Brand Identity and Differentiation
Your logo should showcase your brand identity and differentiate you from your competition. If your competition uses outdated icons, choose a modern, geometric design. If their color schemes are dark or neutral, add a pop of color to your logo.
You also want to make it difficult for other people to copy your logo so they can't sign official documents and say they're you. In a way, a distinct logo that can't be copied can protect you. Complement it with the best identity theft protection services, and no one can steal your identity.
Simplicity and Versatility
Logos with many design elements distract potential clients from the key message. A simple logo minimizes visual clutter so you can direct the viewer's gaze to the key design elements of your logo. Simple doesn't mean boring. It means easy to understand and identify, increasing brand recall.
Your logo should also be versatile and effective in different colors or formats. For example, if you print a document in black and white, is your logo recognizable, or does it rely on color cues to make sense?
Clear Communication
Your logo should communicate your firm's values. So, before you start your law firm logo design, know your firm's identity. If your practice was a person, what qualities would it have? The answer should reflect your core values.
For example, if you want to convey your commitment to fairness, you could use your law firm logo maker or ask your professional graphic designer to add symmetry to your logo. A study found brands with characteristics like stability or tradition fared better with symmetrical logo designs.
Balance Between Classic and Contemporary
Your goal should be to create a timeless logo, so you must balance classic and contemporary trends.
Use classic fonts like Orpheus and Garamond that convey a sense of tradition and respectability. These are qualities you want your firm to represent. You may use contemporary images to make your logo not seem like it's outdated.
Another way to remain timeless is to use a limited color palette. Pare down your palette to two primary/dominant colors. Then insert a secondary color to convey modernity.
Scalability and Adaptability
You're not creating a logo just for your website or law firm's letterhead. Your logo will appear on social media, a business card, and others. The law firm logo design you choose must be flexible enough to fit your profile picture or a billboard and still be legible.
To achieve scalability and adaptability, create alternative logos using glyphs or initials. The Carbert Waite logo fits small spaces by shortening the firm's name to its initials. We also recommend removing taglines or slogans which make resized logos hard to read.
Consistency with Branding and Messaging
Create brand guidelines. This document defines the rules and applications for your logo, including formats, sizes, fonts, colors, and usage. It describes your brand personality, mission, and vision so the graphic designer who will create it understands who you are.
Ensure your brand guidelines are accessible and enforced. Staff should be clear on where specific logos can appear. For example, email signatures must have a rectangular logo. It ensures brand consistency, increasing customer trust. 67% of people stop supporting companies they don't trust.
Legal and Ethical Considerations
You're probably wondering if you should trademark legal logos. According to the U.S. Patent and Trademark Office, you don't have to. Simply using your logo to provide legal services gives it legal protection.
On the other hand, trademarking your logo enhances your legal rights. Registering it gives you the exclusive right to use the logo throughout the US.
Testing and Feedback
Test your logo to see how it performs. Adding red law firm logo colors may convey confidence. However, clients may find the color too aggressive for a family law practice. Collect feedback with specific questions about what makes the logo appealing.
Another option is to conduct A/B or split tests. Compare two versions of the same logo design to determine which color, font, or image people prefer. Test each design element individually for precise results.
Final Thoughts
A great logo makes a difference in your law firm's success. As part of your brand identity, it helps target clients distinguish you from other law firms.
You learned how to create or redesign a law firm logo design. Just know who you are as a law firm. Then get inspiration from the 51 law firm logo designs we shared. You'll reap the best results.
Up next, read our article on the best WordPress themes for lawyers.
Author Bio: Collen Clark is the founder of Schmidt & Clark, LLP, a leading plaintiff's law firm in the USA with over 20 years of courtroom experience. He is starting at the moment to begin contributing articles to reputable law firm publications.