Signing a FindLaw Contract? Read This First!
FindLaw is one of the biggest players in the legal marketing industry, offering a range of services to help law firms increase their online visibility and attract clients. However, despite its size and reputation, FindLaw is not without its problems.
Many law firms have reported difficulties in working with them, and if you're thinking of opting for their marketing services, it might not be the best option for you.
In this article, we'll explore this issue in a bit more detail and provide tips for law firms looking to transition away from FindLaw to a more reliable and transparent marketing agency.
Let's dive in.
FindLaw Owns What You Actually Pay For
FindLaw's ownership clause in their contract explicitly states that they retain all rights, including ownership of products, services, and data, which their clients can access using platforms like Google Analytics and use. It includes your website, domain name, and content, something if continued for a longer time, may cost you a hefty fee for buying back what you've been paying for regularly to keep the earned Google rank.
Your Website
If you're a current or potential client of FindLaw, it's important to understand that their website setup is designed to be uniform and generic, with your site looking nearly identical to countless others on the web.
Plus, despite you're paying FindLaw a monthly fee for hosting and maintenance, FindLaw retains ownership of all creative assets, including image files, headshots, infographics, links, and site design. This means that if you choose to end your contract with FindLaw, you risk losing all of these elements unless you buy them back.
Domain Name
When using FindLaw's services, if you don't purchase and host your domain name for your new site, they might have bought it for you and are hosting it on their server. This means they own your domain and possibly your email address too.
It's a no-brainer that operating without them will be next to impossible for you. That way, you'll be forced to transfer and pay to buy your domain name to your hosting account.
Content
If you pay FindLaw to create legal content for your website, you might assume that you own the content. Although, this might not be the case. If the byline on your content looks something like this, then you don't actually own the content.

As mentioned earlier too, if you decide to leave Findlaw, you'll have to pay a substantial fee to purchase the content of your own website.
The Company Tries to Cannibalize Your Digital Visibility
When you take FindLaw's SEO, PPC, or Google ads services, you infer that they'll help you to improve your website's search engine rankings.
But you need to understand that the company competes for the same keywords that you want to rank for. It means that if you hire them, they'll either directly compete with the FindLaw site means their own directory, or they'll only produce limited results for you.
Plus, since Thomas Reuters has purchased FindLaw, it's a part of their other acquired targets' network, such as Super Lawyers, Abogado.com, and LawInfo.com. That makes it hard to believe that they'll allow you to outrank any of their own acquired companies.
The possible conclusion of it is that it can severely limit your digital visibility, making it harder for potential clients to find your website online.
How Much Do FindLaw Websites Cost? (Probably More Than Their Market Value…)
FindLaw websites can cost you anywhere from $250 to $5,000 per month, depending on the services and add-ons you request. Even though the price range is reasonable for law firm websites, you might not get the best value for your money.
For instance, some companies pay as much as $500 per month to keep a basic five-page website up and running, which is not optimized for search engines and won't generate leads.
At the higher end of the price range, you may get the results, but if you still don't own half of the content on your website, you're better off hiring a reliable SEO agency.
A good digital marketing agency can create custom websites for you in the same price range and optimize your website to rank for the keywords that you're targeting without any conflicts.
A Look at FindLaw's SEO and Website Services (Hint: They Fall Short…)
Templated Website Design
One of the biggest drawbacks of FindLaw's website design services is their reliance on templated designs.
This means that your website may end up looking quite similar to those of your competitors, with the same practice areas lacking any real personalization.
Since, FindLaw is a high-end digital marketing agency, if you want a more customized website design from them, be prepared to pay significantly more – up to ten times what you may be paying currently.
Alternatively, you can settle for a templated design, but keep in mind that this may not be the best choice for standing out in a crowded market. It's worth noting that you could potentially get a similar templated website design from a freelance web designer for a much lower cost than what FindLaw charges.
Shady Backlinking Practices?
FindLaw's shady backlink practices are a major concern for anyone considering their Search Engine Optimization services. Not only do you lose all the backlinks once you decide to opt out, but Google may consider these "paid" backlinks as spam, which may harm your ranking.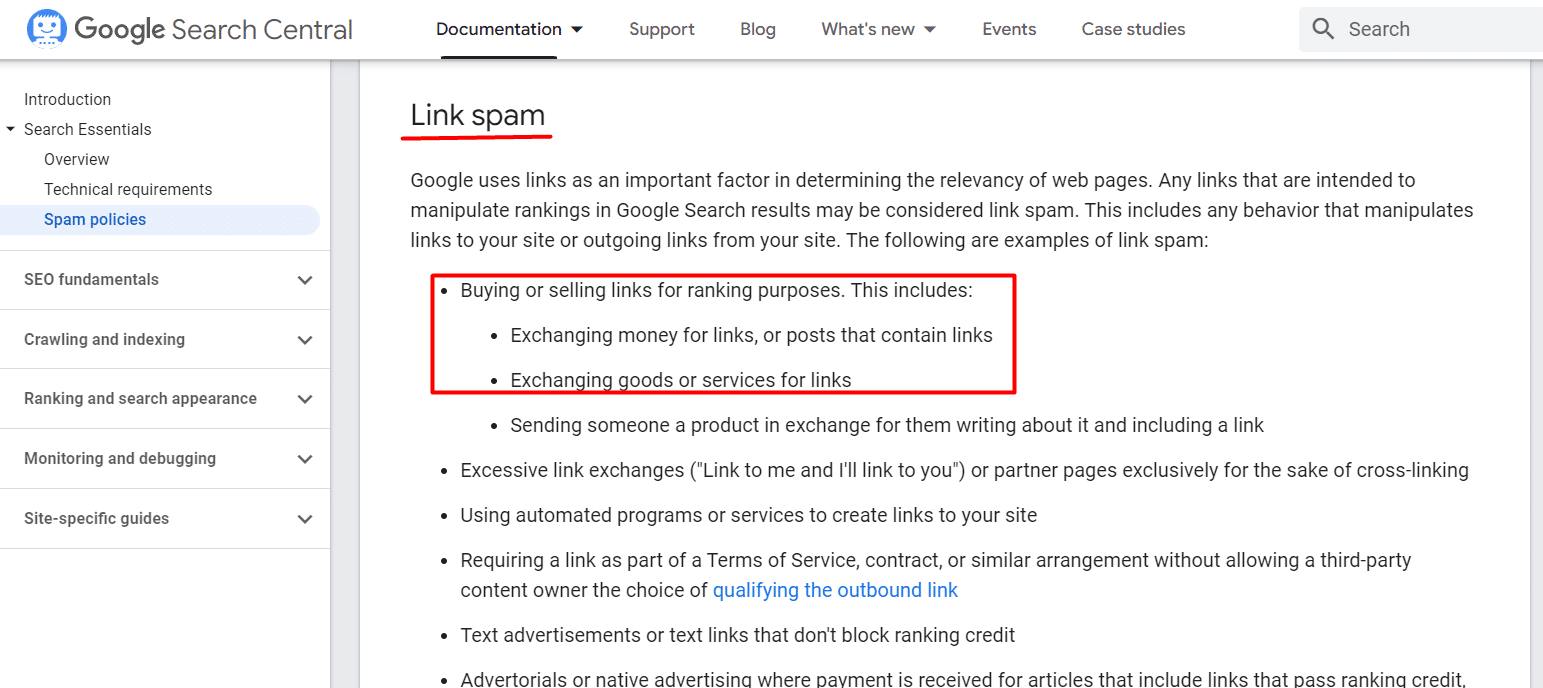 In addition, FindLaw has a history of engaging in link spam, which ultimately led to a decrease in its page rank.
As a result, it's crucial to be cautious of such operations and opt for more ethical SEO practices and services that prioritize quality over quantity while building backlinks.
FindLaw Also Aggressively Chases Clients to Buy Add-ons
No doubt, FindLaw is a popular legal marketing agency that offers a range of products and services to law firms. But many of these add-ons can be quite expensive and may not be necessary for every law firm.
What's more, reports have emerged of FindLaw using clever tactics to sell these add-ons to their clients–for instance, if the clients refuse to buy them, they'll sell these services to their competitors.
In short, this can lead to law firms making poor decisions about their marketing needs and going beyond their budget.
Contractual Obligations FindLaw Pins You Down On…
FindLaw has contractual obligations for its business operations that can be challenging for law firms to deal with. To begin with, it's difficult to discontinue their services in the first place.
Difficult to terminate
When signing up with FindLaw, it's important to note that canceling their services can be a difficult and lengthy process.
The agreement may require a 60-day notice in advance to cancel.
Since they mostly get their clients to sign a contract of 1-3 years, it's easy to forget when payments are renewed, which may lead to extra charges.
Many of their clients showed this frustration while writing a review for their services.
Lack of transparency
FindLaw has been accused of lacking transparency by multiple clients. There have been reports of clients being pressured into signing contracts without being provided with enough true information about the terms and conditions.
In one incident, Ernie the Attorney, after writing a blog about FindLaw's problems, received this email, where Findlaw tried to do a similar thing with the email sender.
In another review, a FindLaw client reported similar experiences, indicating that FindLaw needs to work on improving transparency in its business practices.
This has led to many clients feeling deceived and unhappy with the services they receive.
Ownership of your intellectual property
FindLaw's contracts stipulate that they, not the client, own their products, services, and data. This means that if you ever decide to switch to another provider, you will either have to buy out the website and other elements of the intellectual property from FindLaw or rebuild them entirely.
This lack of ownership can be a major hindrance to clients who want control over their own online presence. You are not granted any right to the company's products, services, and data.
So Why Do Many Law Firms Still Remain With FindLaw?
Despite the shortcomings, many law firms still choose to stay with FindLaw due to the sheer volume of clients they have and their reputation in the legal industry. Plus, they offer a wide range of products and services that cater specifically to law firms.
But the most problematic reason is the difficulty in terminating contract.
And a fear of losing their website and SEO rankings if they switch providers.
Bring in On The Map Marketing (or Another Agency of Your Choice) Today…
Looking for a way out of FindLaw's restrictive contracts and lack of transparency?
Don't worry. It's possible.
Read Your FindLaw Contract
Before signing a contract with FindLaw, read and understand the contract terms and ask them to make the required changes.
If you're already tied into a contract with them, completing a thorough perusal of it can help you determine if you own your domain name and other website content, if not, what percentage of your site's annual value you may need to pay to buy back your website design and other elements.
By doing this, you can avoid potential surprises and losses when switching to a different agency in the future.
Vet Legit Lawyer Marketing Agencies
When looking for a new lawyer marketing agency, it is important to vet them carefully to ensure they are legitimate and will provide high-quality services.
For instance, at On The Map Marketing, we've already helped tons of attorneys drive revenue. We don't have any hidden fees, share transparent lead and ranking reports regularly using our proprietary tool, TrackRight, and
We can help you transition smoothly from FindLaw and provide a fresh start with a new website if needed.
Get in Touch and Request Help for Transition
FindLaw may seem like a good option for law firms looking to improve their online presence, but it's important to be aware of the potential drawbacks before signing a long-term contract.
With difficult cancellation terms, lack of transparency, and ownership of intellectual property, it's important to carefully consider whether FindLaw is the right choice for your business.
If you're currently locked into a contract with FindLaw, don't hesitate to seek help from a reputable lawyer marketing agency like On The Map to assist with the transition. With our expertise and guidance, you can make the switch to a better solution for your law firm's online marketing needs.
So, get in touch with us today and request help for a smooth and successful transition.
Sadaf Tanzeem is a B2B SaaS and Marketing writer. She collaborates with overwhelmed content marketers and business owners to take the burden of content development off your shoulders.