Best Lawyer Directories: 10 Legal Directories for 2023
Legal directories are basically a database of attorneys that helps people find the perfect law firm for their cases.
Building a digital presence today is no longer optional for law firms, and lawyer directories are a great avenue for the same. They can enable you to connect with your prospective clients, boost your visibility, and establish authority. Further, a legal directory can also be helpful for your law firm website's SEO.
So, let's discuss the 10 best lawyer directories that you can get listed on today.
What are are the 10 best legal directories?
HG.org
Lawyers.com
Avvo
Nolo
Lawyer.com
Justia
FindLaw
Martindale
Super Lawyers
LawTally
If you want people to land on your law firm profile while looking for a lawyer, then you should consider HG.org. It's a highly reputed law firm directory that receives over 1.2 million unique monthly visitors.
The platform is free for lawyers and allows them to show comprehensive information about their law firm and services, which potential clients can access with a single click.
People can look for a lawyer by law firm's name, location, city or state, practice area, or legal industry keywords. To appear at the top of search results, all you need to do is to optimize your attorney profile for the right terms or keywords.
For instance, if we search for car accidents in Chicago, Staver Accident Law Firm appears in the first position.
Here's how they have optimized their successful law firm's profile on HG.org:
Here's their rest of their profile:
Lawyers.com
The second platform on the list is Lawyers.com, which lists over 1 million lawyer profiles. The platform offers a forum, legal articles, and resources for the common people. Being a lawyer, you can contribute to it and let more people know about you and your law firm.
Furthermore, the platform also matches the legal queries people make with the right lawyers. So, that's another way to meet a lead with a high chance of conversion in the future.
People can also search for you by location, practice area, Canadian-speaking, and Spanish-speaking lawyers.
Here's what an attorney profile on lawyers.com looks like.
You can update your contact information and experience, and show credibility by mentioning the reviews you've gotten so far. Since lawyers.com is a part of Martindale's network, your profile will also show peer reviews and client reviews from Avvo.
Avvo
Avvo is a great lawyer directory and gets over 621K visitors every month. It has high engagement and 97% of the lawyers listed on the site are from the US.
You can create an attorney profile on this platform for free and collect reviews to maintain authority and let more people choose you over others. Additionally, it offers paid advertising and lead generation services as well.
Nolo is a part of the Martindale legal marketing network and receives over 1 million website visitors and 100,000+ requests to speak to a lawyer every month.
Small businesses and consumers connect with lawyers for their legal queries on this platform. Based on your experience and expertise, you can also provide answers to your potential clients' questions. Since these are the people directly looking for a lawyer's services, you can connect with the right leads from the get-go.
Let's not confuse Lawyer.com with Lawyers.com. These are two different law firm directories, where lawyers.com is a part of the Martindale network.
Lawyer.com has over 2 million attorney listings, and it helps connect thousands of people with the right law firm.
Besides that, you can also get enrolled in their membership programs, where the professionals help you connect with potential clients. Other benefits of the membership include email and toll-free support and getting your profile listed at the top of the legal directory listing with badges, certifications, and photos.
You can also opt for custom marketing to get more leads.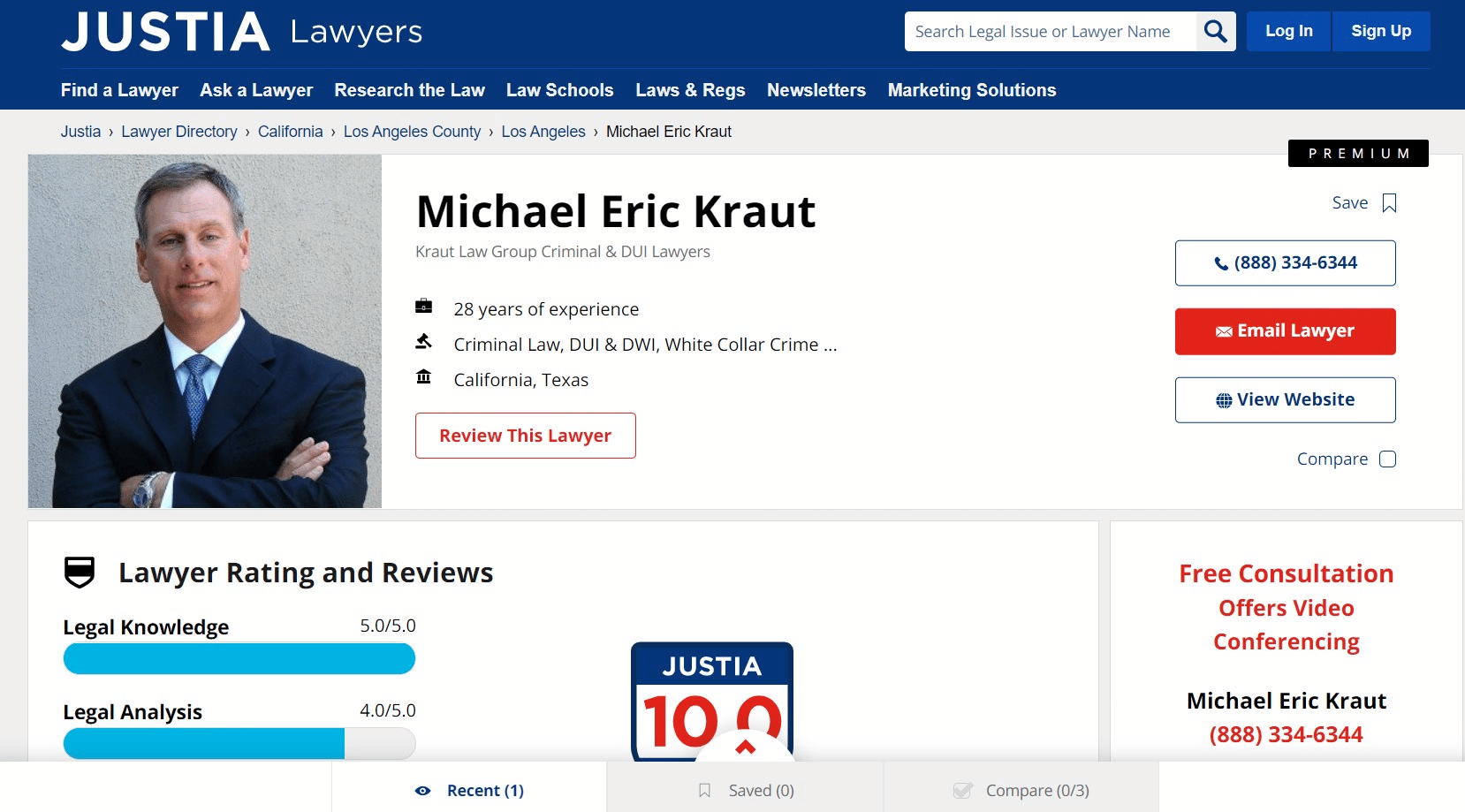 If you're looking for more visibility and to get quality backlinks to your website, you should consider having your attorney profile on Justia. It receives over 10 million monthly visitors and can help you grow your authority by answering legal questions and link-building.
Each of the lawyer profiles from Justia is listed on the legal information Institute too. Hence, you get more exposure.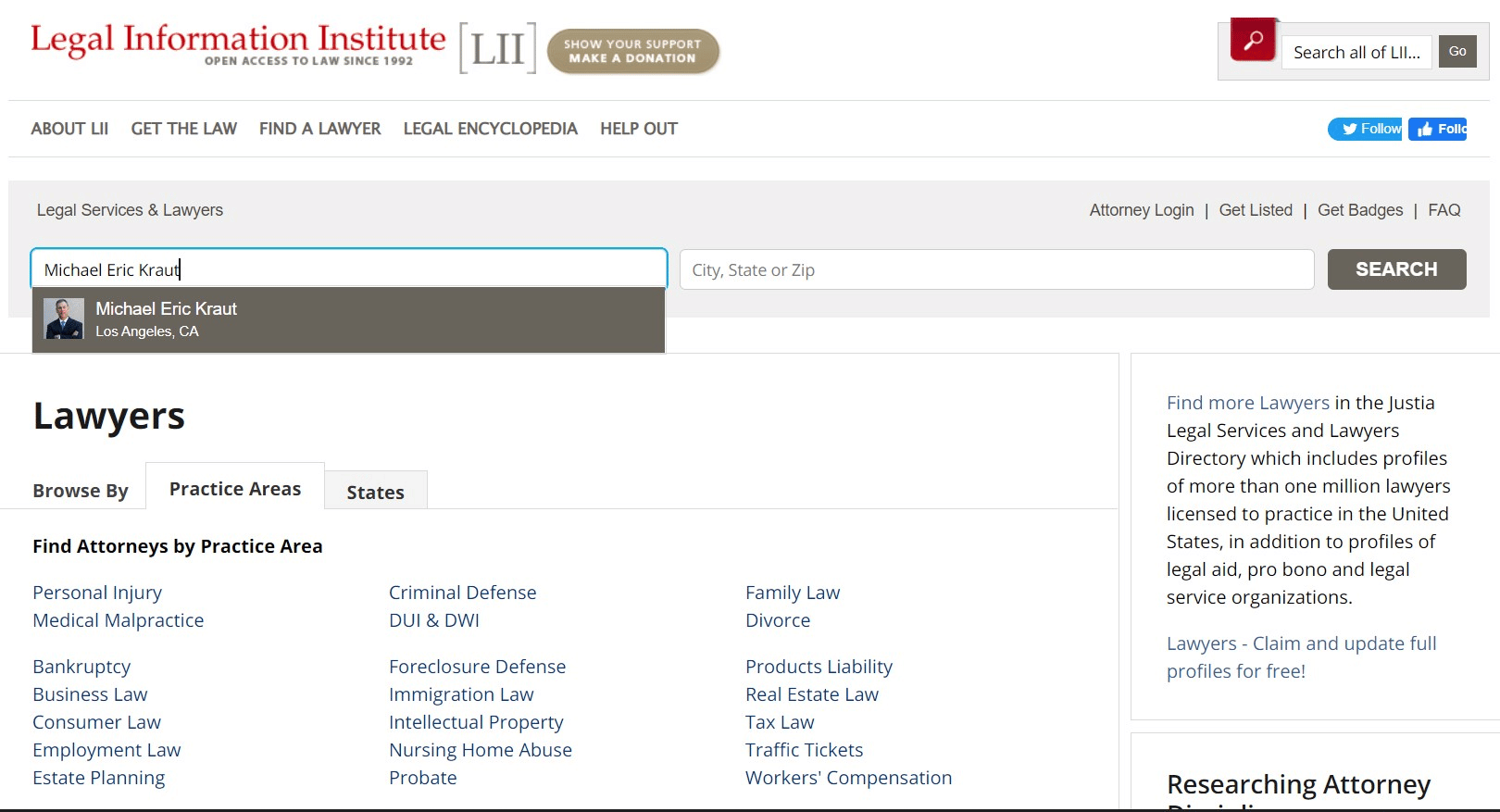 With over 1.8 million monthly visitors, FindLaw is a great platform to be listed on. Especially, if you're looking for a paid listing and want to appear in the top results whenever someone searches for a keyword related to the services your law firm offers.
When prospective clients submit their legal requirements, the platform gives them the qualified law firms' contact information, who they can contact directly.
You can also create content on their legal blog to build your authority and attract more potential clients and leads to your law firm's website.
Martindale is the top-rating lawyer directory with a domain authority of 84 and it receives monthly traffic of 25 million people.
According to Martindale, 35% of the people looking to hire an attorney in the future read their blog for legal issues. If you can get published on this platform, you can increase your reach by writing blogs based on your experience and expertise.
Additionally, you can also improve your credibility and chances of success by getting reviews from peers and previous clients. However, to be eligible for the peer reviews, you'll have to submit a form, answer their questions, and list the references they can contact to complete the peer review survey.
Please note that you can only include the reference of the attorneys who are currently practicing law or are sitting judges. Additionally, these should be located in the United States or Canada and listed on the Martindale database.
The best part about it is that you can get these peer reviews listed on your profile without being a part of any paid membership program. The ratings improve your chances of success incredibly.
Super Lawyers is basically a rating system for lawyers. To get published on this platform, you first have to be nominated and selected. They use a patented multiphase selection process to select lawyers. And these selections are made on an annual, state-by-state basis.
That's why the lawyers on the Super Lawyer listing are considered to be the top-rated attorneys. And it's a great source of credibility that can help you land perfect clients.
They receive over 843K monthly visitors and offer both paid and free lawyer directory listings for you.
LawTally
Law Tally is a paid lawyer directory. The membership starts from $10/month. You can also get do-follow links for your law firm's website and backlinks in your bio section depending on the type of paid subscription you have taken and invite people for interviews.
The platform currently lists over 58K lawyers and allows people to search for you by practice area and geographic location. To get started with it, all you have to do is to create your profile and enter the relevant information and the leads will directly contact you based on their requirements.
Claim Your Listing in Free Lawyer Directories
Many lawyer directories are free, so why not take advantage of them to market your business better?
There are certain legal directories that take your publicly available information and create your legal profile in their directories based on it. But the information shown on these unclaimed attorney profiles is often limited.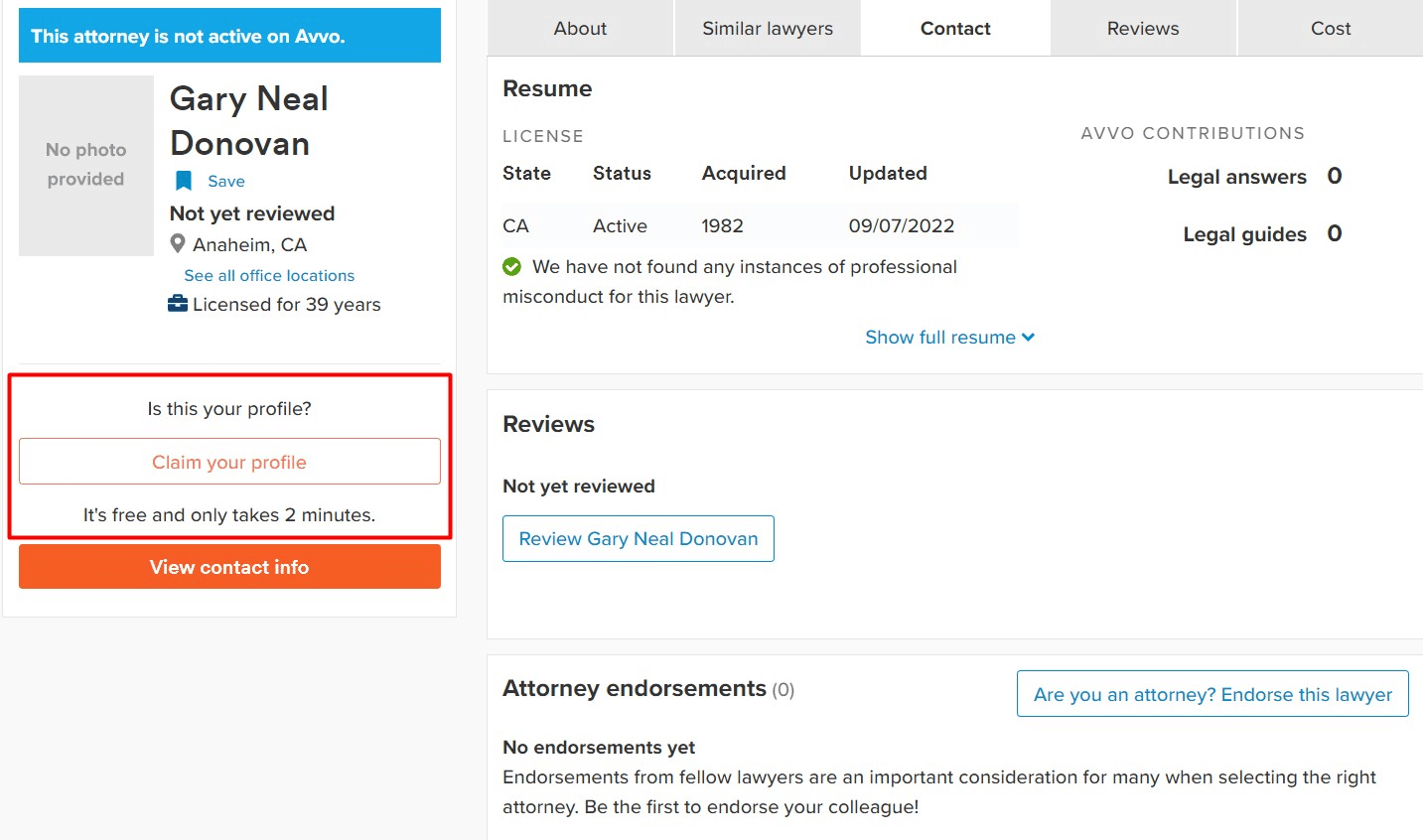 Your job is to find your business names on such law firm directories and claim them. So that, you can update them for more relevant information and attract more leads. Some options you can start with now are Google My Business, Avvo, and FindLaw.
People often use Google My Business listing to find local lawyers.
How to Choose Relevant Law Firm Directories for Your Brand?
Before you invest your time in creating your attorney profiles on any legal directories, consider researching a bit about it first. Make sure that you know:
If the directory lists attorneys serving your legal practice area.
If they have a secure website where you can put your credit card information.
If it has a highly functional and well-maintained website or not.
Whether your competitors are listed here.
What's its domain authority, how much monthly traffic it receives every month, and how many domains are referring back to it: the higher the number, the better. SEO tools like SEMRush or Ahrefs can help you know these details easily.
What do other lawyers say about it? Checking online reviews about the best law firm directories you're considering can do the job, or you can also ask your peers if they know about any of these attorney directories or have their profiles on them. Additionally, asking about how it has benefited them since they first joined it can also be beneficial in picking the best law firm directory for your law firm.
Are Legal Directories Worth the Hype for Law Firms?
The best law firm directories can help you build a strong online presence and attract more prospective clients. They can also help your law firm's SEO credibility. Use the list above for choosing a legal directory that you can integrate into your law firm marketing strategy.
Want On The Map Marketing to help your law firm with local SEO? Or run your lawyer SEO campaign end-to-end? Then contact us today! We conduct a free SEO audit for firms we have a mutual fit with!
Sadaf Tanzeem is a B2B SaaS and Marketing writer. She collaborates with overwhelmed content marketers and business owners to take the burden of content development off your shoulders.