Austin SEO Agency
Dominate the Austin Market With
SEO Services That Deliver!
Our results speak for themselves. Our Austin SEO clients have RANKED Position 1 for some of their most competitive terms. We can do the same for your business! Contact our Austin SEO agency today to get started on a top SEO campaign today.
Are you ready to grow your business? That question is almost too obvious to have to answer, right? Of course, you want to grow your business. And right now, there are probably many potential customers out there who are researching what your company can provide to them. They have needs that you can fulfill. But if you can't reach them, then they can never find out how you can improve their lives. Most people these days use the internet for just about everything from shopping to getting an expert opinion on an important decision. Users will get this information from blog posts or videos, or they might go to your website to make a purchase. An Austin SEO agency can help you get your business and your website in front of your potential new customers. It does this by increasing your ranking on Google search result pages or on the results pages of other well-known search engines.

Austin SEO Services Build Your Brand

Working with an Austin digital marketing agency can help you build your brand by ensuring that your name and what your company stands for gets seen in front of potential new clients.

Search engine optimization is all about helping brands get noticed by potential new customers. This is done through a variety of methods including keyword research backlinks and optimization.

On The Map Marketing offers SEO services that help websites to improve their organic search score in order to compete for the highest rankings on search engine results pages. Popular industries that our Austin SEO experts build websites and marketing strategies for include:

Dentistry
Plastic Surgery
Plumbers
Chiropractors
Law Firms
Roofing Companies
Veterinaries
Orthodontists
Contractors

Backlinking

41% of companies think that backlinking is one of the most difficult SEO tactics. This is because backlinking requires your website to receive an endorsement from an external website, which is owned and operated by someone else for another company. You can never be sure when another website will go down. If there are broken links on your website then the search engine crawlers will notice that and your website will be ranked much lower. You also want to remember that you may want to think about backlinks like citing sources when you were writing research papers in school. While many people may not have the most positive memories of writing papers in school, you probably do remember how important it is to cite from a reputable source. Backlinking works that way.

Backlinking is an important part of SEO because those external links lead back to your website and they validate the quality of content on your website. Web crawlers on Google will look for broken links as well as high-quality links and if your website has high-quality links instead of broken ones then obviously your rank much higher. We focus on a total link building strategy that incorporates all types of link usage including:

Outbound links. these must be incorporated into each webpage on your website. These link to other high-quality websites that are well-established. These types of links are commonly used to give users access to a source's website if you were citing, for example, a statistic or a type of fact. Some great examples of reputable outbound links include government websites, research universities, or links to institutions or other well-known and respected entities.
Internal links. These are links that connect from one page on your website to another page. This can be really helpful on blog posts. For example, if you have a blog post that goes into much more detail about it particular topic and requires some prior knowledge before reading, you can link to another blog post that you've written that introduces the topic so that way your users have a place to go if they're brand new to your site and are just getting started with your niche field.
Backlinks. These are the hardest types of links to have an SEO campaign. What some people do is create relationships with other people in their niche field who may not necessarily be direct competitors but they do share a similar audience. For example, if you are a chef and you like to write a blog post about the different recipes that you were trying, you may build a relationship with a food company or an event planning company who will link back to your website when they have a blog post that is relevant to whatever it is that you're cooking. If you're a baker, for example, then you can build a partnership with the spice company and tell your audience to go visit them to learn more about the ingredients you used in your special apple pie.

Custom Content Made Just For Your Website

Fully optimized custom content is imperative or successful business. The average content length of a website's first web page, otherwise known as the homepage, is 1,890 words. Why does this number matter? Well, our Austin SEO experts analyze every aspect of your website's content to help you achieve higher rankings on Google. Fresh, original content that is produced regularly encourages users to come back for future purchases, to read your blogs, watch videos, etc.

Creating and posting fully optimized custom content on your website is one of the best ways to actually bring in customers. You want your content to be fresh and engaging.

Error-free. This is a no brainer but it's very important to be free from errors and you'd be surprised how many websites don't actually check their content before they post. Google uses a process called "crawling" that analyzes webpages on the internet. These crawlers analyze based on three criteria: the new content on websites, changes in the content on existing websites, and broken links.

Unique Content Written By Our Austin SEO Experts

Creating fresh content means having writers that are able to write a way that feels like they are actually speaking to your customers. Having in-house content writers means that you have a dedicated team of people creating blog posts and other material for your website that is informative, well-written, and sometimes even clever or catchy.

It's important that you have proper title tags with logical and well-written headers. You also need succinct meta-descriptions that incorporate the keywords that you are trying to rank for search engine results pages. It's also essential to have active links to well-established authority websites. For example, government websites or university websites. If you are talking about the health benefits of a food that you are using in your dish, then it would be a great idea to link to an article posted by a research university indicating new findings on the health benefits of eating that food. Think about the times when you sit down to read a blog post. You can get a really good feel early on whether or not the person who wrote that post actually knows what they're talking about and is invested in what they're writing about, rather than just adding fluff to a page. More and more people are complaining about going to websites and having to read paragraphs of unnecessary information just to get to the few bits of data that they actually need. You definitely do not want this sort of extraneous info on your website because it really frustrates people. Why not just give them a pleasant experience from the moment they click on your website to when they make a transaction or decide to bookmark your site?

Image Optimization

If you're like most companies, you've probably hired professional photography and/or videography services for your business. These can cost you hundreds or thousands of dollars, and if you get the right team to come in, then they will provide you with high-quality images or footage that your company can use for many years. But when you've spent a lot of money on professional photography and video services, you want to be sure those images will be seen by your intended audience. It does no good for anyone if you have gorgeous images of pool designs, food, wine, or whatever it is that your company is selling, and no one sees them. Image optimization enables you to get your photos and images in front of your intended audience in a timely manner, and without making it look funky when mobile users try to access it.

Never Use Stock Images

You risk having the same image as another competitor. If you look on websites such as Groupon, you may find that yoga studios, nail salons, and even some bars and restaurants have the same exact picture. Are they the same place? No, but they certainly took their images from the same place.

Stock images are also very generic and impersonal. Remember, you want people to want to click on your website and be engaged. Pictures taken on your iPhone or even by a colleague who is great with a camera are also acceptable ways of getting fresh images for your website. There are so many easy-to-use apps and inexpensive lighting systems that you can easily snap a couple of high-quality photos for your website.

Optimize Your File Size

When your images are too large for your website, the problem is that they take a lot longer to load. Files also need to load properly on mobile devices such as cell phones or tablets. When they don't load properly they can take up the entire screen or make it very difficult to read the actual content on the page. Optimizing your file size by using the correct file extension, such as JPG or PNG, can help you still provide high-resolution photos to your customers to see what your products look like while not compromising on the loading speed of your website, or making it look clunky and disorganized on smaller screens

Alt Tags

Alt tags have many purposes for your website. When you are creating alt tags, you want to keep in mind how important context is to properly describe your images for users who are visually impaired and will require a screen reader to help them understand what the image, photo, or video is about. But search engine crawlers also use all tags for indexing purposes, which is directly related to SEO. Putting important keywords into your alt tags is one of many ways to boost your SEO rankings.

Austin SEO Agency Focusing On Accessibility

You need to make your website accessible. Accessibility makes it easier for all people to enjoy using your website, from making purchases to learning something new about your industry. There are many tools that can be used to make websites accessible, such as increasing font sizes. Changing the contrast on your website makes it easier for people with visual impairments to see easier. A text to speech function also is suggested by our Austin SEO experts in order to improve user engagement.

Reliability Factor

Our Austin SEO company is dedicated to maximizing every opportunity to get you to rank higher on search engine results pages. Have you ever visited a website that didn't load all the way or took a really long time, and you decided to go back to Google to click on another website that showed up under the same search results? When a user visits your website but then decides to leave, this is called a bounce. Google tracks how many times users "bounce" from your website, and calculates the bounce rate. High bounce rates have negative impacts on your website SEO rankings. High bounce rates are symptoms of unreliable websites that either don't load correctly or don't load it all. This is especially important when you have video content or photos or any other types of content that can take up a lot of space. Usually, the culprits are:

Improperly formatted images
Too many ads
Or way too much content on your website

Links on your website that lead to inactive web pages will also lead to lower rankings.

Why On The Map Marketing Is YOUR Austin SEO Agency

At On The Map Marketing, we are dedicated to providing you the best digital marketing services available to help you grow here in Austin, Texas. Having worked with hundreds of clients in the over 10 years we have been in business, we understand various markets, different audiences, and different types of companies. Our Austin SEO agency consultants are eager to:

Listen to what you love about your current website
Find out what you find problematic about your current
Plan what you want on your website, if one does not exist already
Help you reach your goals for your company's growth

Austin SEO Experts With Over 10 Years Of Experience In the Industry

The Internet has changed a lot in the last 20 years. When Facebook started, college students were warned not to use it to prevent being found by companies who would not understand why they shared some of the most memorable moments of their school years. Don't people prefer privacy rather than sharing? Well, history has taught us better. This is an industry that changes. Fads and trends come and go. With over 10 years of experience, we have seen everything at On The Map Marketing, from the rise of social media platforms to the new ways users want to engage with brands.

Customized Reports

There are many reasons why SEO is very important. Every second more than 40,000 queries made in 103 languages from all over the world are typed into Google. Google knows which of these websites are going to provide the most relevant information that the user is asking for. How does it know which one? It uses search engine optimization to provide you the results. Every day, there are more than 3 1/2 billion searches, which is equal to 1.2 trillion queries every year.

If you need higher engagement, then you'll want to use social media more effectively to interact with your users and to build an audience. However, if your goal is to establish visibility or credibility in your niche field, then your best approach is to write a blog post using the right keywords to help you launch your digital mark marketing campaign.

Our Austin SEO agency experts will track search engine rankings based on the following criteria:

The number of clicks that your website receives over a period of time from search engine results pages.
The average position search position overall for every keyword on your website and where they rank on Google.
The click-through rate, or the number of times a user clicks on your website listing from Google search engine results pages
Let us prepare a FREE SEO
audit for your site!
Sarah McMahon – Sr. Digital Marketing Specialist
---
"We look at every dollar companies invest in their company using our services an enormous responsibility that we take seriously."
We have been able to follow and strictly adhere to this code by building a team of some of the brightest and most talented web developers, designers and SEO consultants in the industry. Our team is driven to be the best at what we do and to never compromise. We can only grow through the work we offer to our clients.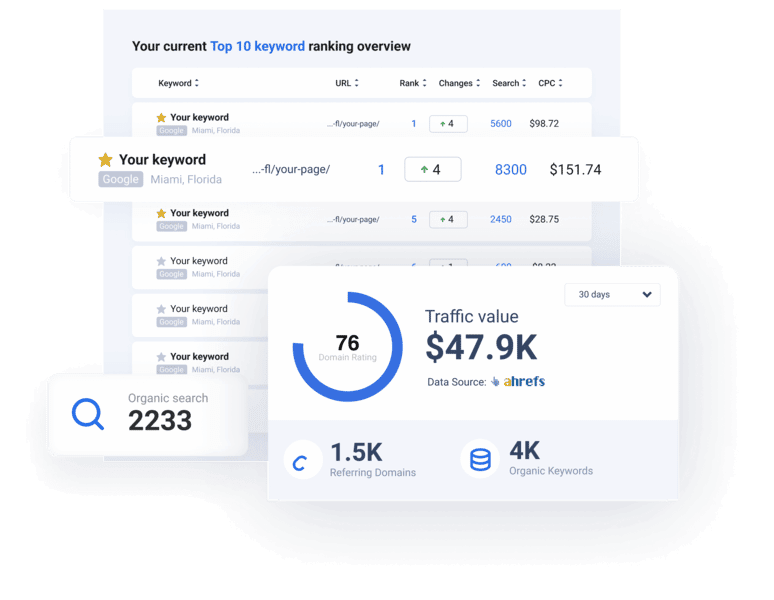 Our SEO clients get results
Increase in Generate Leads Monthly
Our clients say it best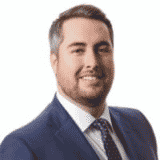 "When we first started our own practice, we lacked a natural online presence. We began our SEO Campaign with the purpose of generating leads and now we're ranking competitively in multiple cities and are receiving on average 90+ phone calls a month. I would recommend them to any Law Firm seeking to expand their online presence."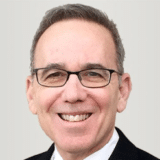 "The work is absolutely exceptional. On The Map redeveloped the whole site from an engineering standpoint. They did a great job fixing my website, which now is very user-friendly and has a modern, clean seal. They are very professional and have a passion about what they're doing."
"I started with On The Map a few months ago and am very please and impressed with the brilliant work they have performed towards my law firm's digital marketing efforts. They have put us on the first page of Google for a variety of important search terms. I now feel that my law firm is on equal footing with larger law firms in the very competitive sphere of digital marketing. I worked most often with Julian, Marcela and Bri. Thank you On The Map."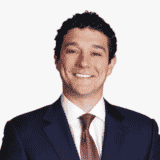 "A budget of $20,000.00 translated into a significant anticipated profit! On a budget of approximately $20,000.00, Val and her team were able to take my website from Google's back pages all the way to Page 1 (and, in some cases, Position 1) for a slew of very valuable search terms. This has translated into real money and a significant anticipated profit."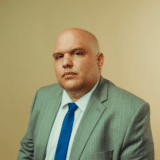 "I have been delighted with my experience at On the Map. Going solo and trying to navigate the waters of building a website and finding the right SEO company was daunting. Thankfully, I made the right choice with On the Map. My site looks better than I ever could have expected and I am quickly getting traffic and calls. I would recommend On the Map to any attorney (outside of my practice area and region) to go with On the Map."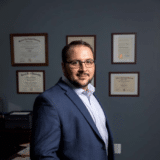 "Serrantino Law, LLC is a general litigation law firm located in the heart of Middletown, Connecticut. At Serrantino Law, we put our clients' needs first. If you've been injured in a Motor Vehicle Accident, injured on the job, charged with a crime, or even if you're being sued by a longtime business partner, we are there for you. Attorney Serrantino and his staff have years of experience representing clients in all areas of general litigation. Attorney Serrantino will ensure that ALL of your rights are protected, even those rights you may not even know you have."
What SEO services do we offer?
Award-winning SEO experts
On The Map Marketing is a truly global digital marketing agency. The team is constantly growing to meet the needs of our clients, with over 50 people filling the conference rooms, offices and sales floors.
Each person is important to us because we wouldn't be here without our clients. Each business is important because it's the passion of business owners that gives us our motivation and direction when building their online presence.
"We positively impact the world, one person,
one business, one dollar at time."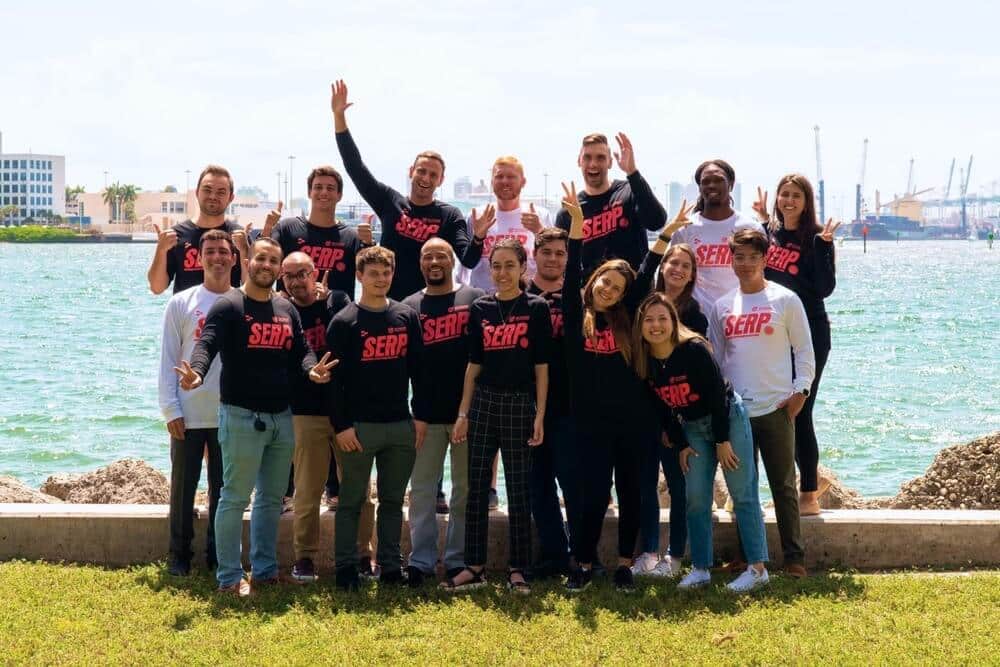 Revenue Generated for Our Clients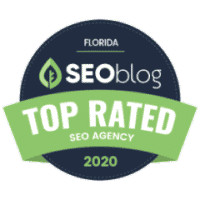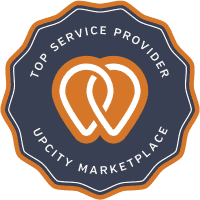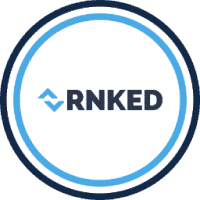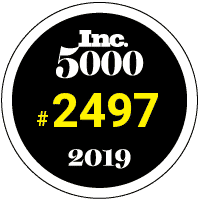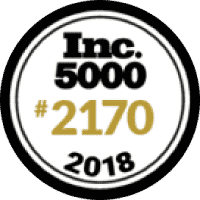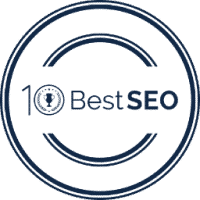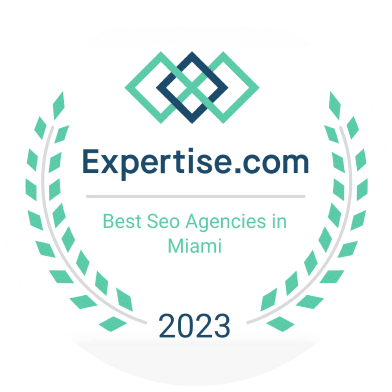 Let us do a FREE SEO audit for your site!