Atlanta SEO Agency
Dominate the Atlanta Market With
SEO Services That Deliver!
Our results speak for themselves. Our Atlanta SEO clients have RANKED Position 1 for some of their most competitive terms. We can do the same for your business! Contact our Atlanta SEO agency today to get started on a top SEO campaign today.
Atlanta is a fun, trendy, and hip city that is changing rapidly as other industries bring in new businesses and audiences. From manufacturing to the booming film industry, healthcare to tourism, users have many options when it comes to finding a service or product they need. Most people start their internet searches with Google because it is comprehensive and reliable. This means that it significantly benefits businesses to think about SEO and how partnering with an Atlanta SEO company can benefit them and their customers.

Our Atlanta SEO Experts will Fully Analyze your Website

How was your website designed? Who was it designed for? At On The Map Marketing, our SEO Atlanta specialists have seen almost every type of website, from websites owned by individuals and small businesses to websites owned by multi-million dollar corporations. Regardless of what type of business you operate, how large your current website is, or how much traffic you are currently generating to your website, our Atlanta digital marketing experts will begin your campaign the same way we begin all campaigns: by conducting a thorough analysis of your businesses website based on the standards set forth by Google: the largest SEO company in the world.

Atlanta SEO Services – Website Analysis

Have you ever been to a website that was poorly organized? You probably had difficulty finding exactly what you needed, figuring it out the logical order that the website was made in or maybe you had a problem finding the menu. You probably didn't stay on that website very long either. Google tracks how long each user spends on your website overall, the number of times they press the back button, and how much time they spend on each webpage.

Every factor used to judge your website is based on whether or not an aspect of your website benefits the user, or if it's meant to "trick" Google into increasing your rankings. These techniques are unwise, and can actually lower your ranking. It's unwise to base design ideas on algorithms when it's not Google who will be interacting with your website, it will be a person. With this in mind, one of the first factors to analyze is your website's layout.

Keyword Research for SEO one by our Specialists

There are two types of keywords: long-tail keywords and short-tail keywords. Long-tail keywords are very specific, typically at least four words long, and are generally searched by users who are looking to make a transaction or to interact with a brand. An example would be "Atlanta vegetarian wedding catering" or "slab leak house Atlanta." These users are looking for a very specific service, and are potentially more serious. Short-tail keywords, on the other hand, are one to three words long. These are very general searches, and users who put these into Google are probably not as serious or willing to make a transaction away. Examples of these keywords are "Atlanta caterer" or "Atlanta plumber."

Keywords generate traffic potential. Our experts will analyze your keywords against top-ranking pages and calculate how difficult it will be for your keywords to rank in the number one spot. This is your keyword difficulty score and it's important to know which keywords you'll be competing with that are already ranking for other competitors, and which ones have a lower difficulty score, making them easier for your company to use to generate traffic to your website.

Full Website On-Site Optimizations

Google's algorithm uses hundreds of factors to assess the quality of each individual webpage on a website. optimizing these factors, and incorporating them in your website's SEO strategy will improve your rankings, but your strategy should always be evaluated from the user's perspective. After all, it's not Google who is going to be using itself to find businesses, services or products. It's going to be a person who will have to decide which one of the results to click on. A succinct yet descriptive meta description may be what entices that user to click on your website rather than a competitor's.

The experts at our Atlanta SEO agency always base their recommendations on information that is published by Google. Thus, we have designed a set of fundamental on-site SEO factors that must be incorporated and optimized as a part of every SEO strategy based on the best SEO practices published by Google:

Meta Descriptions, Title Tags, and Headers
Internal and external links
Images and Media

Website optimization also includes making it more accessible for all users. From properly incorporating alt text to having a high-contrast background to make reading easier, to testing a website to ensure it's compatible for blind persons who rely on screen readers, there are many ways to make your website more accessible to every person in your audience.

Niche-Specific Link Building Outreach

Now more than ever, people are using social media to repost content with others they want to share a laugh with, or inform, or to engage within some other way. And that is the ultimate goal of creating content: to get your users and customers excited about letting others know about your company. Creating a website structure that encourages backlinking to entice your users to share your blog posts, videos, images, white papers, etc.

The key to making your content more likely to be shared is by:

Maintaining your social presence on all of the major social media platforms
Inputting social media buttons on easy-to-find locations on each page of your website to encourage your users to post and share content
Creating content that is specifically designed to engage and interest your customers

Look at what Columbia Sportswear did to increase their brand engagement by 147%. They launched a video campaign where they showed their outdoor gear being put through harsh conditions just as they would be used by customers who enjoy hiking, climbing, and other outdoor activities and challenges. They develop this campaign based on an analysis of how their users engaged with their brand on social media. As more people got to see their favorite products being used in action, and as they became more educated on how to use the product properly, they were encouraged to share. When you create content that is fun, engaging and designed to acquire organic backlinks, then you can have a huge impact on your website's performance from an SEO perspective.

Fully Optimized Custom Content for your Business: Content is King!

Designing for people rather than for computers has a tangible effect on your company. In fact, it is the users themselves who are reshaping the online industry. In 2017 a study found that mobile users were 50% more likely to purchase something using a mobile device then they were in 2016. This dramatic shift in user behavior is how people are redefining the process of conversion, or what is referred to in the SEO industry as the marketing funnel. If you're not focusing on the people who will be reading, watching, and interacting with your content — the users themselves — then you run the risk of sending your users to your competitors.

The solution is to adapt to these changes in users' online behavior and develop strategies and a website structure that accommodates the needs of both online and desktop users. Our SEO specialists at OTM create fresh content that is structured to meet the needs of mobile and desktop users through:

Writing in a concise, descriptive language
Using easy-to-consume paragraph formats
Providing users with facts, statistics, and data in visually appealing and understandable ways

Users have given our experts tons of data on the type of devices they utilize to view websites, and how they use the internet to evaluate products, services, and businesses. That information drives changes in how our SEO company in Atlanta creates content to meet the needs of our clients' visitors. Most importantly, we are constantly adapting to changes in the digital marketplace and the economy at large. We do this to ensure that any content that's posted to your website meets the needs of your customers.

Content Written by Atlanta's SEO Experts

Simply posting on your website is not enough to ensure that your website will appear on the first page of Google search results. And that's why our SEO experts use a strategic and calculated approach to writing content that is engaging and fun for your users to interact with, but also incorporates every factor that Google has indicated SEO-friendly content should contain.

Content must be free of errors and should incorporate SEO-friendly attributes
Content must be easy-to-read, fresh, and follow a logical organizational format
Content should always be tailored to your user's needs

Customized Reporting Made Just for You!

Your website is going to yield hundreds of data points from running your website, and you can use that data to drive business decisions. Your website performance data allows you to gauge the effectiveness of your marketing efforts and your return on the investment in your SEO marketing campaign. At On The Map Marketing, our Atlanta SEO services leverage a data-driven strategy that is designed to accomplish three fundamental tasks:

Give clients several key performance indicators (KPIs) to measure and view the effectiveness of their marketing campaigns
Gather data that influences changes to each SEO campaign over time, and initially influences how each SEO campaign is structured.
Gather data that allows our Atlanta SEO experts to determine the online habits and preferences of each client's target market.

All of the SEO packages that we offer at On The Map Marketing includes monthly reporting with a host of different data sets. Our Atlanta SEO experts utilize these metrics to:


Measure and demonstrate a campaign's efficiency
Identify areas within a website structure that maybe need to be revised or altered

SEO Experts with over 10 years in the Industry!

At On The Map Marketing, we pride ourselves on being a diverse group of digital marketing experts. Each member of our team brings a unique skill set that contributes to our client's success. Diversity also enables our team to meet all of our client's needs by offering dynamic services and solutions. These diverse backgrounds and interests, along with our 10 years of experience in the SEO, PPC services, and App Development industry, are the reasons why our team has been able to create SEO campaigns that have launched many of our clients to the top spot on Google. We can do the same for your business, too!

All Work Done In-House

When other marketing companies outsource parts of their SEO campaigns to outside specialists they risk creating an inconsistent message. Additionally, you can be assured that your website is being built by a diverse team of people whose skills span quite wide. Atlanta Web designers, content writers, and digital marketing specialists who have been in the industry for years can help you reach all of your digital marketing goals right here in one place.

Tracked Data

Every website you visit and every app that you use saves and uses your data. Every time you watch a video or post something online, that data is also saved and used by the owners of that website or app. All of our Atlanta SEO packages include phone call tracking, user demographics, and source data to let you see and gauge the effectiveness of your campaign. In fact, in 2018 there were over 73 billion phone calls that were generated from mobile search alone. Studies also found that businesses that respond to customer reviews online were considered 76% more trustworthy than businesses that don't.

Consistent Results!

Ever since the company's beginning over 10 years ago, our On The Map Marketing founder and CEO has set out to accomplish one task: to help businesses throughout the U.S. achieve top rankings on search engine results pages. To that end, all of our Atlanta SEO specialists work towards enhancing your website's best features, optimizing where necessary and improving its rankings online. Our Atlanta specialists excel in providing digital marketing services that foster long-term growth and are ready to begin working on your company's SEO strategy right now. Call our office today to learn more about how our SEO experts can help your business' digital marketing.

Looking for more marketing services in Atlanta?
Let us prepare a FREE SEO
audit for your site!
Sarah McMahon – Sr. Digital Marketing Specialist
---
"We look at every dollar companies invest in their company using our services an enormous responsibility that we take seriously."
We have been able to follow and strictly adhere to this code by building a team of some of the brightest and most talented web developers, designers and SEO consultants in the industry. Our team is driven to be the best at what we do and to never compromise. We can only grow through the work we offer to our clients.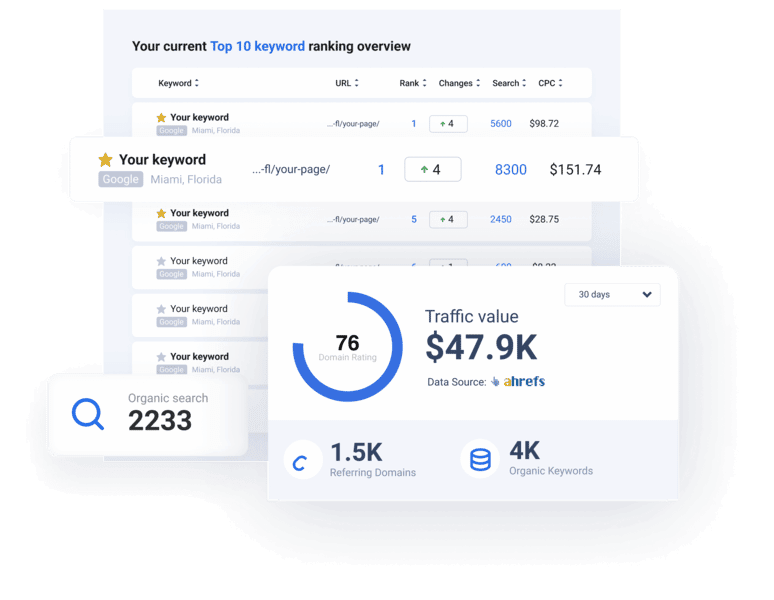 Our SEO clients get results
Increase in Generate Leads Monthly
Our clients say it best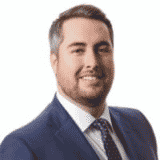 "When we first started our own practice, we lacked a natural online presence. We began our SEO Campaign with the purpose of generating leads and now we're ranking competitively in multiple cities and are receiving on average 90+ phone calls a month. I would recommend them to any Law Firm seeking to expand their online presence."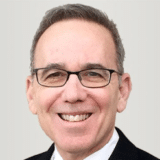 "The work is absolutely exceptional. On The Map redeveloped the whole site from an engineering standpoint. They did a great job fixing my website, which now is very user-friendly and has a modern, clean seal. They are very professional and have a passion about what they're doing."
"I started with On The Map a few months ago and am very please and impressed with the brilliant work they have performed towards my law firm's digital marketing efforts. They have put us on the first page of Google for a variety of important search terms. I now feel that my law firm is on equal footing with larger law firms in the very competitive sphere of digital marketing. I worked most often with Julian, Marcela and Bri. Thank you On The Map."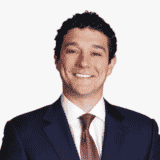 "A budget of $20,000.00 translated into a significant anticipated profit! On a budget of approximately $20,000.00, Val and her team were able to take my website from Google's back pages all the way to Page 1 (and, in some cases, Position 1) for a slew of very valuable search terms. This has translated into real money and a significant anticipated profit."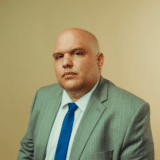 "I have been delighted with my experience at On the Map. Going solo and trying to navigate the waters of building a website and finding the right SEO company was daunting. Thankfully, I made the right choice with On the Map. My site looks better than I ever could have expected and I am quickly getting traffic and calls. I would recommend On the Map to any attorney (outside of my practice area and region) to go with On the Map."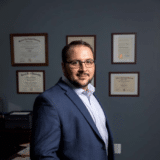 "Serrantino Law, LLC is a general litigation law firm located in the heart of Middletown, Connecticut. At Serrantino Law, we put our clients' needs first. If you've been injured in a Motor Vehicle Accident, injured on the job, charged with a crime, or even if you're being sued by a longtime business partner, we are there for you. Attorney Serrantino and his staff have years of experience representing clients in all areas of general litigation. Attorney Serrantino will ensure that ALL of your rights are protected, even those rights you may not even know you have."
What SEO services do we offer?
Award-winning SEO experts
On The Map Marketing is a truly global digital marketing agency. The team is constantly growing to meet the needs of our clients, with over 50 people filling the conference rooms, offices and sales floors.
Each person is important to us because we wouldn't be here without our clients. Each business is important because it's the passion of business owners that gives us our motivation and direction when building their online presence.
"We positively impact the world, one person,
one business, one dollar at time."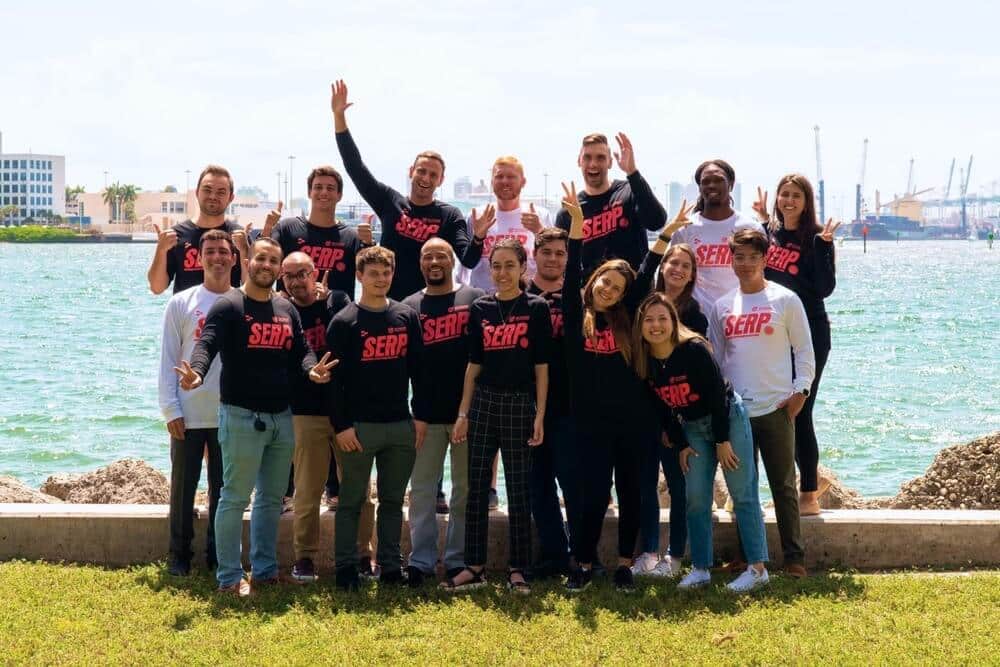 Revenue Generated for Our Clients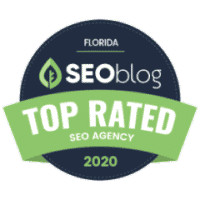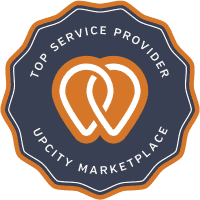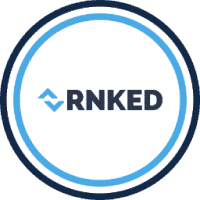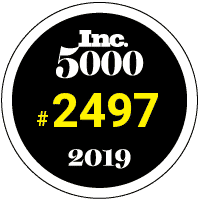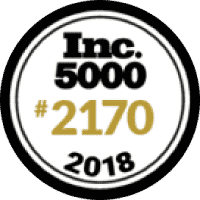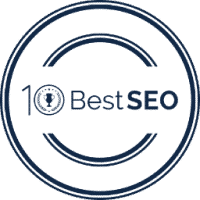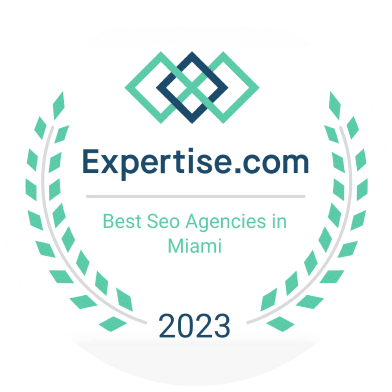 Let us do a FREE SEO audit for your site!