Annapolis Web Design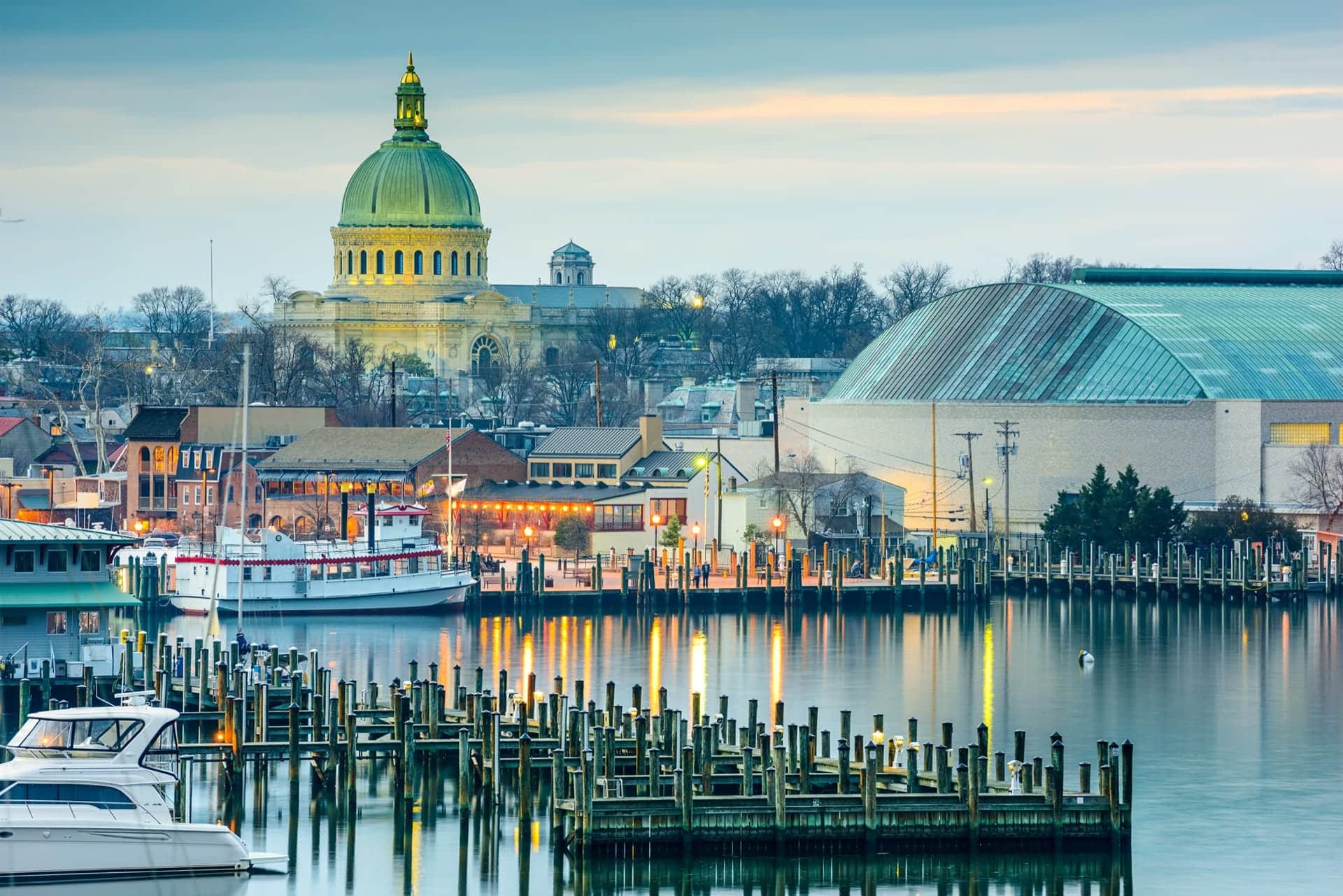 Web designing plays a vital role in improving the user experience on a website. A website that looks shabby and lacks a user-friendly design will find it difficult to grow traffic, let alone enjoy a healthy conversion rate. Moreover, it creates a negative impression of the business on the user's mind.
Steps to our Web Design Process
Creating a user-friendly website makes it possible for companies to compete in the vast and diverse marketplace. Many companies tend to give the web design process much less credit or importance than it needs. It is much simpler to build a functional website. A good website will have solid aesthetics, fast loading times, and be properly optimized for search engines.
Analysis
When companies look at their website design, they might wonder how much effort and resources are needed to put into the process. We assess all the factors that affect a visitor and evaluate the importance of design in achieving the goals set for your business. We believe a proper analysis is a stepping stone to building a popular website.
Strategy
Once we finish our analysis, we will discuss integrating our findings into the new or updated website seamlessly. You have nothing to worry about if web design or SEO isn't your cup of tea. Our Annapolis web design team will walk you through the strategic research that we have done. If you want to update your existing site, our team will work with you to implement the necessary changes. If you're looking to make a site from scratch, we will provide you with everything you need to make it competitive. From catchy, bold designs to creative, well-researched content, we'll make sure your website catches visitors' attention long enough to become a client.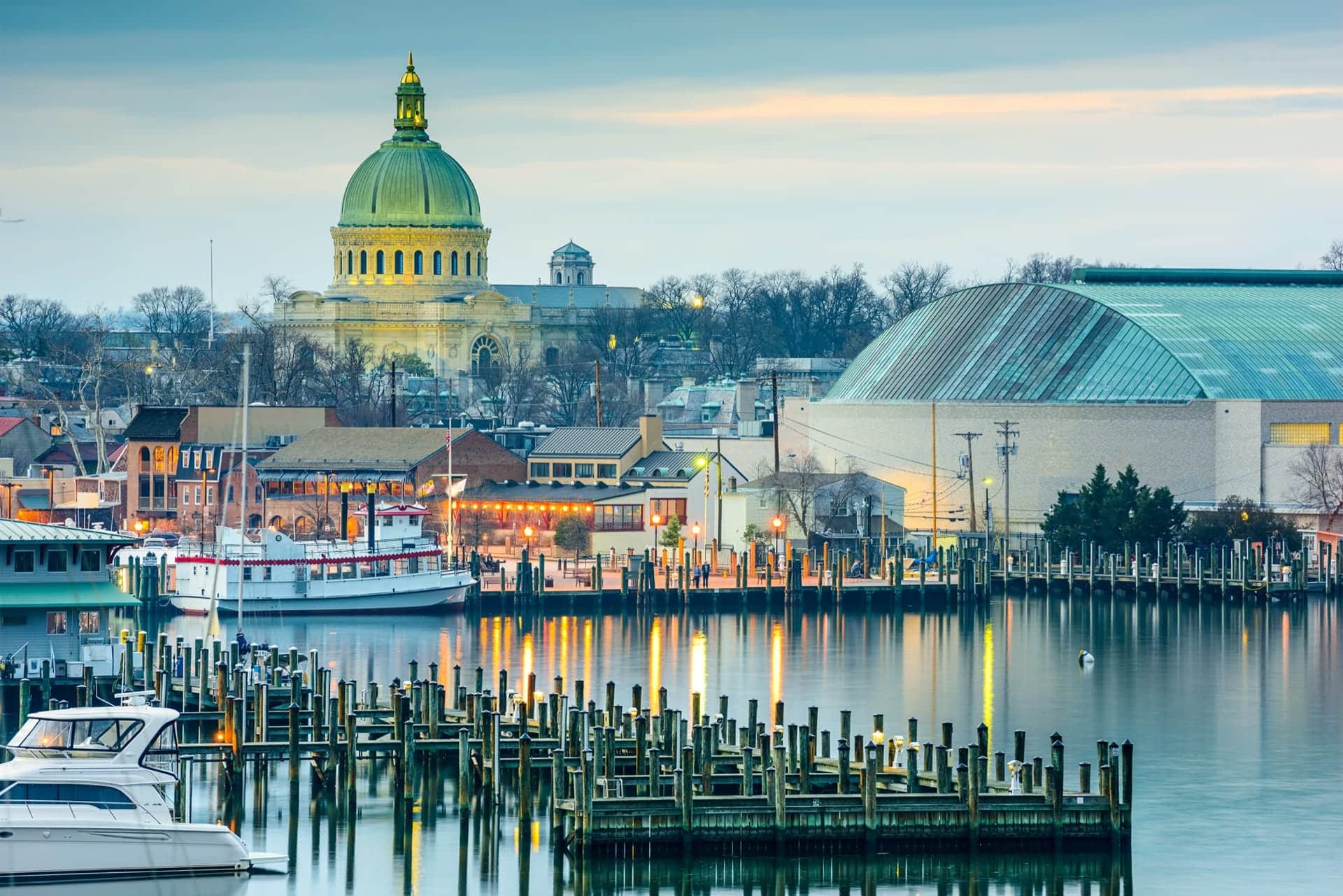 UI/UX Design
After we've come up with a strategy for your website, we'll start the programming and design phase. Here, our team will start work on making sure the visitors that come to your site have the best experience possible. After all, 89% of customers visit a competitor after a bad user experience. That's why the UI/UX aspect of a website can be the most crucial factor in building its online presence.
Design Approval
We just don't abruptly close the relationship with quick delivery. We make sure that you are 100% satisfied with the designs we provide. This is why we send you a non-interactive version of the website first and continue with the development only after you give us the node to go ahead. This saves a lot of time and eliminates any chance of rework.
Why Pick US – The Best Web Design Company in Annapolis
Our years of experience in working with website design in Annapolis is proof that we are experts in designing visually stunning websites that rank high on search engines.
Create Lasting First impressions
When a user visits a site for the first time, it provides them with an overview of your business and your brand. They will judge a company's legitimacy, efficiency, and compatibility based on this first impression, which develops in a matter of seconds. A company must aim for a positive impression on its audience 100% of the time.
We can remove any outdated or unappealing elements that can hamper the user experience and leave no room for a negative impression. Our professional web design services can benefit your website's development as we work to shape your audience's perception positively and help your cause.
Refined search engine optimization (SEO) strategy
Many web design elements impact how content is published on a website, which, in turn, affects search engine spiders and how they crawl and index your site. SEO or search engine optimization is one aspect of web design that no company can afford to mess up. We ensure that your site's on-page fundamentals are consistently at par with Google's guidelines and keep it running in the battle for visibility. Our expert Web Designs in Annapolis focus monumentally on the SEO aspect and ensure that the SEO elements sync harmonically with the code of your web pages.
Responsive and Consistent design
Since we know most internet users browse using smartphones to do searches, we will work towards building a responsive and functional website on all devices. Whether it is optimizing the mobile site's layout or checking loading speed, our experts work through it to ensure ideal customer satisfaction.
What's more is that we keep your layouts, designs, fonts, images, and all forms of content and other elements consistent throughout your website to ensure that your audience is not jarred by improper balance or disturbed by an improper flow.
In-House Services
All our services are taken care of in-house and we can assure you that your website will only be taken care of by a team of carefully curated experts that work consistently and together to give you the solutions you need. All tasks are carried out in-house, and no foreign agencies are involved in any of the tasks.
No services are outsourced to other agencies as well, and we keep you in the loop about who you'll be working with. Your information is safe with us, and we ensure that you always get a quick response to any query. You won't have to stress about feedback or changes that get lost in translation ever again!
Don't Wait. Hire the Best Annapolis Web Design Service
Hiring our professional Annapolis web design services can ensure that your company's online presence is strengthened to its maximum capacity. We take away the hassle of unexpected maintenance runs and ensure that your website does not come crashing down or becomes riddled with bugs. There are no good reasons for any website to not invest in a good web design and ensure customer satisfaction, so wait no further. Get started today to build the perfect website for your brand.