Accountant Marketing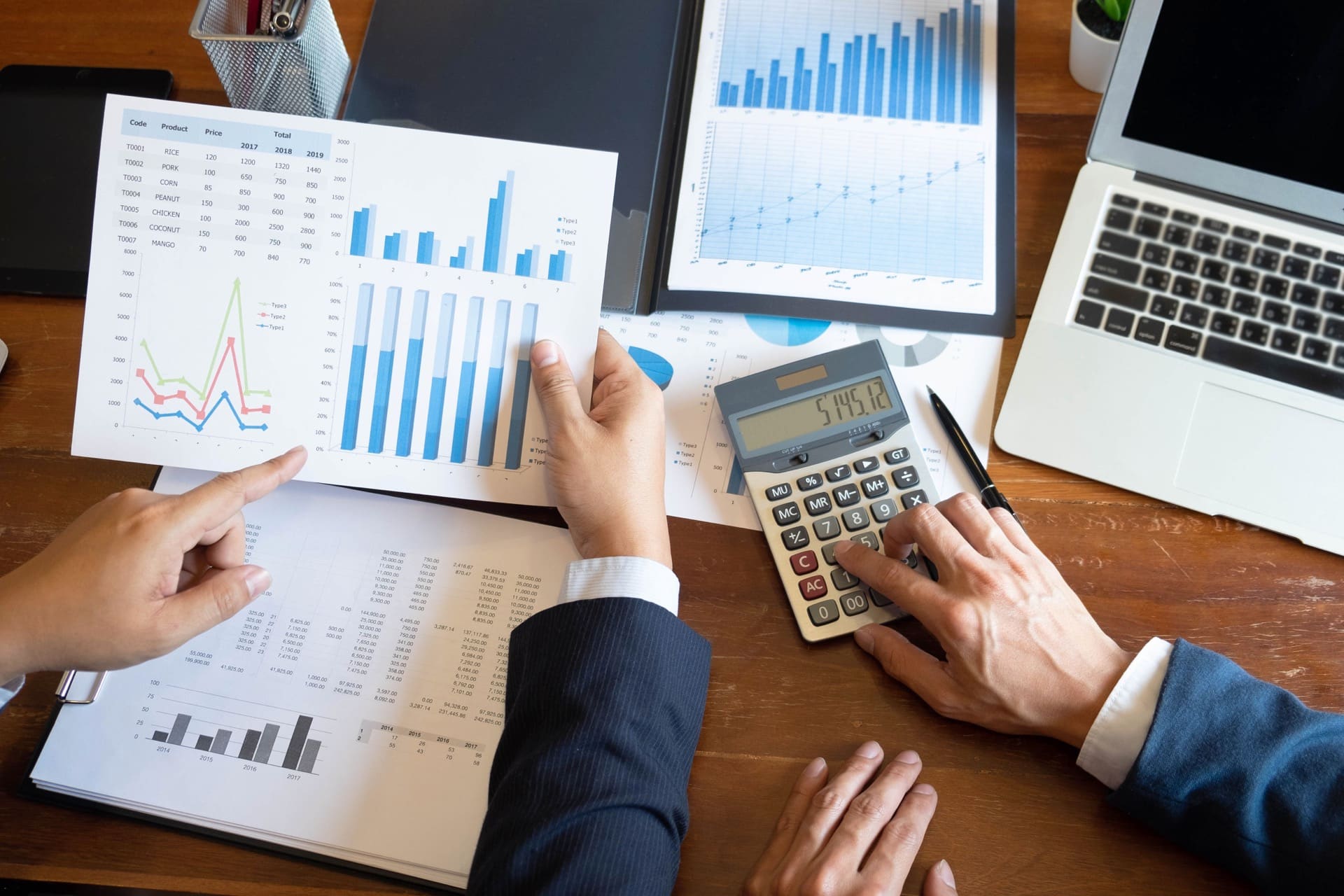 In the new digital age has become all the more important to understand how your website comes across online. 93% of users begin their searches through online search engines as they look for whatever it is they need. Which means that if you want to stand above the other businesses in your field you will need to adapt to ensuring your website is the one clicked. With regard to attracting customers, digital marketing has become the primary avenue of success.
Marketing for Accountants – Important Trends to Know
SEO (search engine optimization) is the strategic placement of keywords in the content of your website. These keywords act as beacons to search engines to lock onto and guide users towards. By using keywords correctly, your accounting firm will have a firmer grasp on its rank in search engine result pages, or SERP. A variety of methods lead to a better rank and more attractive web page for your accounting firm.
Content Creation for Accounting Websites
A plain website simply attracts less traffic, especially when so many businesses have readily accessible content. Content creation is a proven SEO tactic, 72% of marketers have stated that relevant content creation was an effective SEO strategy (Ascend2, 2015). Blogs, videos, or articles, it does not matter the choice of content so long as you provide something for potential clients to grasp. Stagnation is the primary cause of any web pages loss of hits, you must avoid it however you are able.
Frequency in publishing allows search engines know that your site still sees maintenance and polishing. With a good frequency of content you will also see better traffic. Companies that reported the creation of +16 blog posts per month on their site received 3 and a half times the traffic companies that created fewer blogs (HubSpot, 2015).

Relevant content makes sure that search engines hone in on your site for subjects related to your accounting expertise. 65% of one of the largest online groups, mobile-users, agree that they search for information relevant to their search (Google, 2015). The statistics show that that content relevance is vital to the success of your firm.

Unique content creation is the way your site is going to stick out from the crowd. By creating content that has been specially made for your site, you are able to make a distinct impression on your clients. Stock images or generic articles do not grab the eye or keep attention. A website with custom content is a website that clients will remember.
Your content says a lot of about you and your firm, but also about your profession as a whole. Accounting is a field that requires delicate explanation and tact, it deals with plenty of numbers and the rules accompanying them. You are able to use the opportunity that content creation and exposure provides to inform your audience about what it is you do, and why it is that they require your services. Your firm can make use of the need people online have for knowledge, and the consequent need for your services they have after they obtain it.
Building a Social Media Presence for Accounting Firms
The rise of social media has created an undeniable rise in opportunity to any and all businesses. Accounting firms are not excluded from using the digital media platform, rather usage is encouraged. Keeping up with other firms requires considering any and all resources. The statistics do not discourage the idea that social media is a resource that needs to see utilization.
92% of marketers state that social media is important to business. (Social Media Examiner, 2015)

Facebook has 1.13 billion daily users, Snapchat has 150 million daily active users, and Instagram has 500 million monthly visitors. (Statista, 2016)

Content consumption has increased 27% for Facebook, and 21% for LinkedIn in the last 2 years. (Hubspot, 2016)

61% of business owners who invested +6 hours into social media marketing saw improvements in their search engine rankings. (Social Media Examiner, 2015)
By utilizing multiple platforms you raise your exposure exponentially. Customers will know if your content is outdated, but newer articles attract more attention. Displaying newer content on different platforms increases interest and ensures that your content does not go to waste. There is also the fact that making sure your content has maximum exposure ensures your investment in its creation is returned fully.
Online Reviews of your Accounting Business
On average a client will read up to ten reviews before reaching a decision on any given product. Clients like to be informed on their choices and information is the internet's primary purpose. Your firm's reputation relies on the words of anyone who posts about it online. But what is worse may be if no reviews are visible at all.
Online reviews create an impression that affects the way clients view your business. Having bad reviews or none at all means that clients will be more inclined to visit a website of a more established firm. Reviews establish relevance to what clients are looking for and create a trust in your firm's capabilities. With so many options available online for their accounting needs clients need to know that you have the ability to fill their accountant needs.
Expected ROI on Marketing for Accountants
Your net profit divided by your net worth results in the calculation of your ROI, or Return on investment. A realistic goal for profit is able to go a long way in effectively calculating your ROI. Better ROI results come from improving your site, creating a more accessible online presence, and raising your rank on search engine result pages. All the factors that end in better ROI results tie into your efforts for a better marketing campaign.
Length of Accounting Marketing Campaigns
The time spent on making sure your website reaches the standards we aim for is dependent on many factors. The amount of time your website has been around is a vital element to the process, as is whether or not SEO has already been implemented. Your website's condition of will be considered and looked over in order to gauge its appearance. Content available and possible to be added will also be considered in order to effectively understand how much is needed to provide you the highest quality of service possible.
Local Marketing for Accountants
Your accounting firm is a business that provides an important service to the communities in your area. 30% of mobile searches involve a location (Google, 2016), and you will need to make sure your local presence matches these numbers. Your connection to the surrounding area is improvable by focusing on your local SEO. Our focus is on getting your marketing to show the quality of your practice in your location and in the surrounding areas.
Digital Marketing Platforms That Will be Assets for Your Accounting Firm
On The Map Marketing is here to help you with marketing your accounting firm online. With helping you being our goal, we make sure you are informed on the options available to you. Digital marketing is rife with platforms that ensure that your catalog of choices is always full. We offer transparent services that allow you to view how we are able to help with your digital marketing needs at any time.
Learn more about our services in:
Digital Marketing Could Be Making Money for your Firm Money Right Now
Digital marketing is a constantly fluctuating field that relies on certain constants to determine worth. The worth of your site relies on SEO and the ranking system that it works with. Accounting is a competitive field that has your firm up against others in an effort to draw in clients in a particular niche. While traditional forms of marketing are able to help you market to a specific crowd, digital marketing brings the crowd to you.
Get your Firm in Front of the City
The internet is an all-encompassing tool that has connected the world like never before. The barriers and obstacle that once burdened older, more traditional forms of marketing are forgotten online. You no longer need to battle for space or time against other accounting firms, but rather the goal is the attention of your potential clients. Your services are desired and in-demand, all you need to do is grab the notice of people looking for expertise in your field.
Scaling your Online Presence and Firm
Online presence is not burdened by the size or expansion of your firm. Your accounting firm is able to continue to grow and your website grows alongside it to reflect the change. Digital media is cyclical in nature and does not only accept change, it relies on it. It does not matter if your business grows or shrinks, you are able to express this online at your leisure.
ROI Improvement
Making sure your ROI is up to your standards is a critical piece of any business plan. 40% of marketers agree that proving their ROI is their biggest challenge (Hubspot, 2017), and you will need to make sure you not only know your ROI, but also improve it. Digital marketing improves your ability to capitalize on the internet's platforms and their many opportunities. With such possibility available, your ROI should see the proper treatment it needs to see its investments addressed.
Tracking Your Accounting Marketing Results
You will need to track the results of your marketing campaign in order to see its effectiveness. There are a variety of ways to see how applying our strategies help your site.
Call tracking

: a tool that allows you to listen to your customers firsthand. You are able to record calls in order to understand customer opinions of your company, products or employees.

Form Tracking

: Your records and numbers are transferred into an easily accessed and viewable form. This way you are able to gauge and file where your business was and where you are going.

Traffic Reports

: Your website's traffic is monitored and recorded for your benefit in several ways. Including: site usage, page rank, page view summary, page overview, visit summary and visitor summary.

Ranking Reports

: The progress of your ranking is determined and outlined. The strength of your website is expressed and you are able to better understand the strengths and weaknesses of your page.

Google Analytics

: A free tool installed to actively track website traffic. Google Analytics lets you measure your advertising ROI as well as track your Flash, video, and social networking sites and applications.

Sitemap

: A file that has all your web pages together so that search engines are able to understand your organization. It allows search engine crawlers to more effectively crawl your website.

Search Console

: A program that tracks the number of clicks your website receives. Using Search Console makes sure that Google is able to access your content, you control the content you want seen, and your website is maintained with minimized disruption to search performance.



Unlock Your Accounting Firm's Money Making Potential with SEO
Revenue comes in as a result of client interest. Client interest requires that you create a more desirable page for potential clients and search engines to find. Keyword selection, website structure, and link building are all techniques that work in conjunction to better raise your website above others. Ranking and revenue are linked, and the more efficient and better made the site, the more business your firm will see.
Accounting Marketing SEO Technicalities
On-Site

: or on-page. This type of SEO involves the creation of content, keyword selection/incorporation, and navigation improvement.

Keyword Selection: Relevant keywords are based on what it is being searched for and the words that competitors have in use.
Web page Structuring: Relevant information is made to better serve visitors and ease their ability to find what it is that they are looking for.
Content Review: Your content is built up to feature necessary elements to capture the attention of search engines and visitors. Changes include: headings, title tags, meta descriptions and custom articles. Website speed and security are also taken into account.
Off-Site

: or off-page SEO. SEO factors that lie outside of your website and pages are off-site. Links and shared content connects your website to the wider internet. Connections to reputable sites reflect well on your own website. Your accounting firm is able to also be made more relatable to your geographical area to better attract local clients.

Relevant Links

: Viewers must know that the links provided will lead to pages relevant to their interests. Quality and authority play a large role in judgment of your links and this reflects back to your own site. Internal site links are able to also be added as a way to increase traffic to different areas of your own website.

Directory Listings: A directory will quickly and efficiently lead customers to you immediately. But just like the websites they lead to, directories have different qualities as well. By being listed in a reputable, trusted directory your site is able to see a reliable increase in traffic.
Link Profile: By having a link profile in your SEO there are many benefits to be had. Your trustworthiness will be solidified and your authority better verified.
Invest in Digital Marketing and Watch Your Accounting Firm Grow
On The Map Marketing works in the business of giving you quality marketing service, and business is good. In the modern digital age an attractive, accessible website is not just good for business, it is practically a requisite. But the process cannot be considered short or easy, time and effort is as important to your planning as money. With our help get the most out of your time, and aim for the top in your area.