Award Winning Digital Marketing Agency
Growing your business with premier internet marketing solutions.
Get my FREE SEO Audit
$40M+
Revenue Generated for Our Clients
800%+
Average Traffic Increase
Digital Marketing Services Our Agency Offers
Search Engine Optimization
Search engine optimization, or SEO, is one of the most effective ways to reach your target audience effectively. SEO involves identifying the keywords your target audience is most likely to use when they are looking for a service through search engines, and then writing useful content that helps them with the problems they are looking to solve with your support. Our SEO services are specialized between following categories, local SEO, ecommerce SEO, enterprise SEO, SEO content writing and link building.
When a new visitor to your website is able to find useful content (that leverages the SEO keywords we have found), they will be more likely to convert because you have proven that you are a trustworthy and supportive business. At the same time, the major search engines will see that you are providing authoritative and creative content that they can direct their own customers to when they use your SEO keywords.
On The Map Marketing has an internal SEO agency including analysts, developers, and writers who will generate useful and helpful content that will drive new organic traffic to your business and set you apart from the competitors. Your company has valuable services to offer, and we are here to develop creative approaches to reaching those who would best benefit from what your company has to offer.
Show
View Service
Web Development and Design
One of the often-overlooked factors of an effective digital marketing strategy is the website itself. When you are running an effective digital marketing campaign, and a new visitor is confronted with a slow, outdated, or confusing website, they will quickly bounce back to the search engine results page to find the next site that can help them with their needs. Our web design services are specialized between following segments: Wordpress, Ecommerce Web Design and ADA Compliance.
Making sure that your website goes through a comprehensive web development and web design audit before we begin driving new traffic to your page is extremely important. Any shortfalls that our analysts identify will be presented to you, and you can solve these issues by working with our in-house website design agency and development team. Creative website design, proven development practices, and cohesive marketing across all digital platforms can increase your traffic and reach new customers while conveying a strong voice and clear benefit of working with your company. Our agency has years of experience, and we are confident that you will benefit from choosing us over other digital marketing agencies.
Show
View Service
Pay-Per-Click
PPC advertising is an effective strategy that allows you to target specific keywords and queries to display at the top of search engine results pages. The biggest selling point of a PPC campaign is that you will not pay for impressions, only clicks, meaning that you are only paying any time someone visits your site.
However, there are many specifics to this strategy that can impact your success, including a focus on your conversion rates (and not just clicks or impressions), whether or not your web development is able to support new visitors if your web design is conducive to conversions and much more. Digital marketing is a holistic field, and we can aid you in maximizing all areas to get the business you are expecting.
For example, if you are a Chicago-based company offering creative writing courses in-person, you would not want to focus on reaching New York followers, just as a New York plumber would not want to be fielding inquiries from Sacramento. This is one way a digital marketing agency can narrow your audience while increasing your conversion rate, thereby improving your cost per acquisition.
Show
View Service
Marketing Strategy Consulting
Your digital strategy should incorporate a number of approaches, and we will help you go through all of these options in order to create a comprehensive strategy that will help you reach your target audience through a number of channels that each require a specific approach.
However, reaching a large number of potential clients is not all that it takes — in order to have meaningful engagement, you will need to fine-tune your targeting and continue to refine your approach in order to maximize your return on investment and find clients who will benefit most from your services. Every day, we work in a range of industries assisting our customers to do just that. Whether you are in the real estate industry, are a product design firm, an attorney, or any other industry, our creative agency here to drive new traffic to your company.
Show
View Service
Content Marketing
Content marketing and SEO go hand in hand, and fortunately for our clients, we have an in-house team of writers who work with our SEO analysts to provide clients with a full-scale SEO strategy, including the writing itself from skilled SEO content writers. SEO focuses on keywords to capture organic traffic, but low-quality content can lead to a major reduction in traffic as the major search engines flag your page for errors.
One of the major issues of working with cheap SEO agencies is the fact that you may end up getting flagged for keyword stuffing, shady techniques, or a range of other issues that can negatively impact your business as you try to reach a wider audience. There are plenty of cheap agencies out there, and while the price can be appealing, the quality will suffer significantly.
If you are trying to decide between OTM and other agencies, contact us now. We will discuss your needs in detail and provide you with many past examples of the work we have done with a number of our digital marketing clients across industries.
Show
View Service
Social Media Marketing
Social media marketing is a major focus for digital marketing agencies and something that we have years of experience with. If you are trying to reach your target audience with a casual and approachable tone in your marketing communications, then social media is a great medium for this digital strategy.
Many businesses fail to recognize the difference between effective social media marketing and "vanity metrics" that can lead to some interesting audience engagement but will not ultimately result in conversions and new clients — things like "Likes" and "Follows" that ultimately do not result in increased business through digital marketing. When you are working with a digital agency like ours, you can count on reaching your target audience where they are and providing them with a compelling pathway towards becoming a valued customer.
Email Marketing
Once someone signs up for your mailing list, you will need to provide them with useful and engaging information in your emails to encourage them to stay engaged. We can provide you with support by analyzing your existing email marketing history, identifying key performers, adjusting your strategy to improve results and continue to reach your customers in a way that they appreciate.
A common conversion goal for digital marketing is for someone to sign up for your mailing list, but what you do once they are on the list is just as important, if not more important, than that initial registration. Whether the new subscriber came from your social media, SEO, PPC, or any other digital marketing channel, you will need to keep them opening your emails and find new ways to encourage them to transact.
Our Clients Say It Best
"My Law Firm is now averaging over 90 calls a month!"
When we first started our own practice, we lacked a natural online presence. We began our SEO Campaign with the purpose of generating leads and now we're ranking competitively in multiple cities and are receiving on average 90+ phone calls a month. I would recommend them to any Law Firm seeking to expand their online presence.
Working with On The Map for almost two years has been a game-changer. When we first started our own practice, we lacked a natural online presence. We began our SEO Campaign with the sole purpose of generating natural leads without having to dedicate so much time and effort to our marketing. What made On The Map special was that we were given our own personal SEO Manager, Andrew. Andrew brought a great balance of professionalism and personability. Not only was he our point of contact throughout the SEO Campaign, but it truly felt like he was a part of our team in the office. He did a great job of teaching us how Google determines who ranks for certain keywords, and how we can begin ranking for those same keywords. Here we are two years later and not only are we ranking competitively in multiple cities across our state, but we are receiving on average 90+ Phone Calls a month. On The Map has done a wonderful job, and I would recommend them to any Law Firm seeking to expand their online presence.
Read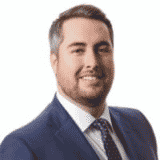 Philip Pendergrass
Personal Injury Lawyer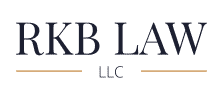 "My site looks better than ever and I'm getting traffic!"
I have been delighted with my experience at On the Map. Going solo and trying to navigate the waters of building a website and finding the right SEO company was daunting. Thankfully, I made the right choice with On the Map. My site looks better than I
ever could have expected and I am quickly getting traffic and calls. I would recommend On the Map to any attorney (outside of my practice area and region) to go with On the Map.
Read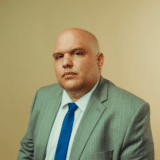 Ryan Bratcher
Personal Injury Lawyer

"A budget of $20,000.00 translated into a significant anticipated profit!"
On a budget of approximately $20,000.00, Val and her team were able to take my website from Google's back pages all the way to Page 1 (and, in some cases, Position 1) for a slew of very valuable search terms. This has translated into real money and a significant anticipated profit.
I am a current client of Valeria Nunez's at On The Map, and I have nothing but positive things to say about her and her entire team! I am a personal injury lawyer in Manhattan, a very competitive marketplace, especially for SEO-related marketing. On a budget of approximately $20,000.00, Val and her team were able to take my website from Google's back pages all the way to Page 1 (and, in some cases, Position 1) for a slew of very valuable search terms. This has translated into real money - and a significant anticipated profit - in terms of my having been retained on quality cases brought about by the quality leads generated by On The Map's work. To beat my competitors, some of whom spend hundreds of thousands, if not millions, of dollars a year on marketing with a budget like mine speaks volumes to their expertise, savvy and dedication to their clients. I wholeheartedly recommend hiring On The Map - and especially Valeria Nunez - for anyone's SEO marketing needs.
Read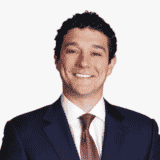 Jesse Minc
Personal Injury Lawyer
Award Winning Digital Marketing & Web Design Experts
Expertise is everything when it comes to internet marketing and web design. On The Map Marketing teams have proven themselves to be the powerhouse of digital marketing and world-class web design. The recognition has been displayed by receiving awards from industry known associations such as: Clutch, SEOblog, 10 Best SEO, Upcity and Shopify Certified Partner network.
Book my FREE strategy call
Meet our team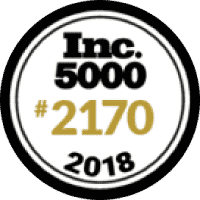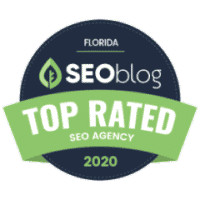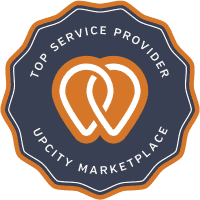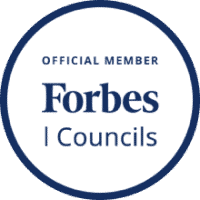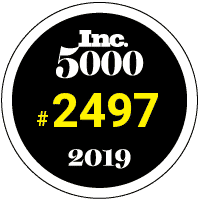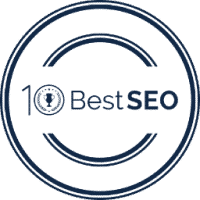 Get to Know Your Digital Marketing Agency
"Extremely driven", "focused", "excellent customer service", those are just a few adjectives On The Map Marketing, Inc.'s clients have used to describe their experience working with team members here. Our success formula lies between two elements: super- talented-hard-working team combined with ROI driven internet marketing services. Are we a good fit? That's a question we might ask you. The determining factors are service pricing and value fit. To learn more about service pricing, here's quick access to our most popular services: Local SEO pricing, Ecommerce SEO pricing, PPC and web development quoting calculator. We're always happy to chat as well, just fill the free proposal form.
Company Milestones
2021
US Search Awards: Best Local SEO Campaign in 2021 (Shortlist)
2020
Launched #1 rated Shopify ADA Compliance Plugin
2019
Certified as Shopify Experts
2018
5+ Offices Worldwide
2017
INC. 5000 Fastest Growing
2011
Reached 100+ Client Mark
Digital Marketing Industry News